These valves are designed to be used with up to four different outlets. They are numbered from one to four, allowing you to pair your shower head, body jets, bath filler or drencher head with any outlet that you'd like.
What's Included:
1 x Aquari Digital Shower Valve

1 x Wall Mounted Fixed Head

1 x Hand Shower

1 x Bath Filler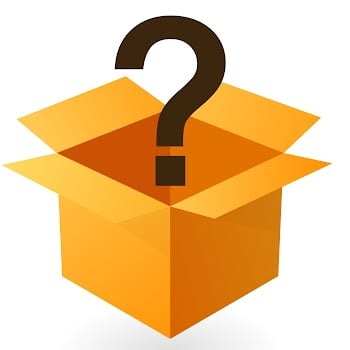 Full Digital Display
Mounted to your bathroom wall is the designer digital display. It gives you vital information like temperature output and the outlet that you're using so you always know how your shower is performing. 

Three Outlets
That's right, with this digital shower valve you can use any one of the three outlets available whether that be the handset, the crencher head or bath filler setting. No matter how you like to bathe you'll always be comfortable! It really does provide you with the ultimate showering experience, all wrapped up in an easy to use and sleek looking controller.
.
 

Easy outlet selection
Changing between outlets couldn't be easier thanks to the user-friendly controller. Simply push the power button in and while holding it, rotate to swap between your chosen outlet. Only one outlet can be used at a time. 

Maintains Constant Temperature In All Conditions
Standard showers can have hot temperature spikes when others in the house turn on taps or flush the toilet.

Thermostatic control means that this shower will hold its temperature steady at all times. It dynamically adjusts the mix of hot and cold water offsetting the everyday changes in water pressure experienced in most family homes.
 

Colour Changing Control
The Aquari digital shower helpfully shows you the temperature with it's soothing colour changing dial. It starts with blue for cold and cycles through to a red as it heats up.
 

Automatic Shutdown
For a safer showering experience for all the family, this shower benefits from an innovative shutdown feature. This feature allows you to set a maximum temperature setting and an automatic shutdown will occur should the water temperature rise, saving you and your family from accidental scalding.
Easy To Install
Our Aquari digital showers are no more complicated to install than a standard shower, they are a lot neater though! The processor and diverter are plugged into the mains and fitted neatly away somewhere like the loft or an airing cupboard. That leaves just the controller mounted to the wall.
 

High Pressure & Combi Boiler Suitable
These showers are suitable for high pressure and combination boiler water systems. This means that they re suitable for combination boiler or mains pressure systems where the supply pressure is in excess of 0.5 bar. 
Large drencher head
There's no better way to simulate rainfall in your bathroom then with a large wall mounted drencher head. They allow for a stimulating yet relaxing rainfall sensation that's soothing enough to wash away anything that the day has thrown at you.
 

Thin Design
This shower head benefits from an ultra-thin design that will fully enhance the look of a contemporary styled bathroom. This shower head also features clever rub-clean nozzles which allow for the head to be easily cleaned. 

Adjustable Pivot Function
When showering, you want the ability to adjust your shower to suit you. This fixed shower head doesn't have to stay in just one position, as it has pivoting part which allows you to tilt and adjust the angle of the head to just how you like it.  

Stainless Steel Construction
This drencher shower head benefits from a 304 grade stainless-steel construction. Stainless steel is an ultra-durable material, it s corrosion, scratch and tarnish-resistant making it the perfect material for bathrooms where they re constantly being used. 

Innovative Overflow Bath Filler and Waste
Gone are the days of boring plug and chains and generic mixer taps, as this waste and bath filler has an innovative design that will vastly improve your bathtime. The bath filler connects to a concealed shower valve, making it easy to operate and fills up your bath as well as takes away excess water so you don't over fill your bath. Meanwhile, the attached waste will retain the water in your bathtub and drain it all away once you are finished. 

Square Pencil Design Shower Handset
Less is more, right? Bulky shower heads are a past-time with this minimalistic square pencil design shower handset. The contemporary square design is easy to handle and the shower head provides an ample flow of water.. bigger isn't always better!



Easy Clean Nozzles
Don't worry about limescale or grime in general building up on your shower head as you can simply wipe any deposits away with a cloth and some mild soapy water. Everyone wants to save time while cleaning and this is one of the easiest ways to do it. 

Square Handset Holder Water Outlet
If you have a shower handset you don't want it to just hang down your wall looking awkward. This handset holder features a stylish square design and will hold your shower handset in place, allowing it to be at easy reach for when it is needed. The handset holder also features a water outlet which is designed to be used with a concealed shower valve.
 

1.5m Shower Hose 
If you need a new shower hose but aren't sure what will work with your shower, then look no further! This 1.5m hose is compatible with almost all showers that have standard connection sizes, making it ideal as a replacement to spruce up existing showers or for a completely new shower installation. 

WRAS Approved For Quality
If you re buying any sort of water fitting or product then it s important that its WRAS (Water Regulations Advisory Scheme) approved. It s the best way to work out if that particular product or part complies with the UK requirements for installation within the UK.

CE Marked Product
This product has been CE marked to ensure full compliance with BS EN 14428. This means that not only is it suitable for the UK market but it's been rigorously tested for safety. 

Dimensions: