What's Included:
Ceramica Single Ended Square Bath - 1700x750mm
Luxura Square Bath Screen (Black Glass) - 800mm Width
Essentials White Gloss Acrylic Bath Side Panel - 1700mm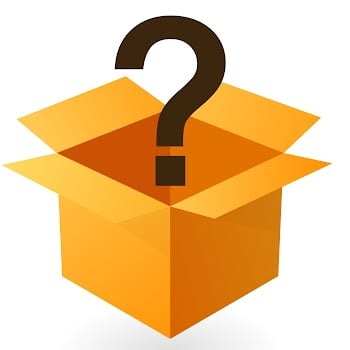 Made With Genuine Lucite Acrylic
Not all acrylic baths are made the same! One way that inferior baths cut costs is to use lower grade acrylic. Rest assured that this bath is made with the very best - Genuine Lucite acrylic.
A beautiful surface texture that feels comfortable against the skin
Maximum strength, durability and toughness to withstand frequent use
The highest resistance to everyday wear and tear, stains, and superficial scratches
The best resistance to Ultraviolet light degradation and household chemicals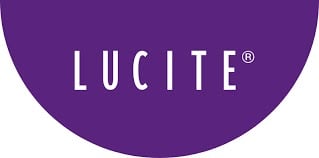 Fully Encapsulated Base Board For Maximum Strength
This bath has an 18mm thick construction grade, fully encapsulated baseboard. The purpose of the baseboard is to add strength and rigidity to the base of the bath. In premium quality baths the baseboard is fully encapsulated in glass reinforced plastic. This is more expensive to manufacture but provides maximum strength and stability.  

Reinforced With GRP For Maximum Strength And Rigidity
Many people mistakenly think that the strength and rigidity of an acrylic bath are determined by the thickness of the acrylic sheet used to make it. This simply isn't true. The quality and amount of Glass Reinforced Plastic (GRP) sprayed onto the acrylic is what makes all the difference.  

Contemporary Frameless Design
Contemporary clean lines from a stunning single piece of frameless glass. Combined with the black profile and it's the perfect addition to any bath!  

6mm Thermally Strengthened Safety Glass
Bath screens are large panes of glass so it s important that they re strong. These panels have been thermally strengthened so they don t just look great but they re strong and safe too. They re made from 6mm thick glass for a weighty, high-quality feel that still allows the screen to move with ease.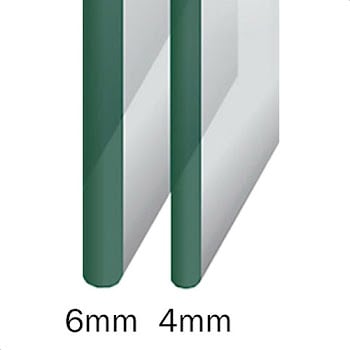 Practical And Stylish Bath Screen
By installing a black glass bath screen in your bathroom, you will be creating a stylish and luxurious space for you and your family to unwind. Black glass bath screens can be used to create a statement piece and will give your room a wow factor focal point. A bath screen is a  necessary piece to protect your bathroom when showering in your bath. One of the many benefits of black glass is that fingerprints and watermarks won't show.  

Easy Clean Glass Panels
A special coating has been applied to the glass panels to ensure cleaning is fast and easy. A simple wipe down will bring back crystal clear glass time and time again.  

1400mm High Shower Screens
When sourcing these shower screens we have taken into consideration the average size of a British bathroom to ensure they re compatible with most heights while still providing ample protection for your floor from water overspray.  

Reversible Wall Fixings
No matter which end of the bath you have your shower, this shower screen will fit thanks to it's handy reversible fittings. It's a great addition to provide your bathroom with protection from overspray.  

Fast Installation
These shower screens can be mounted on most flat rimmed baths and can be easily fitted by your bathroom installer. They really are the simple way of turning your bath into a shower enclosure.  

Black Wall Profiles
Securely fixing this bath screen to your wall is the gorgeously finished, matt black wall profile. They re made from aluminium for longevity and weight reduction meaning they won t just look great but they ll be easy to fit too.  

180 Degree Pivot
This bath screen is able to pivot 90 degrees each way, giving you more flexibility and space when getting in and out of your bath. The pivot enables you to easily move your screen in and out of the way when in or out of use. The ability to move your screen also allows for easier cleaning of both the screen and your bath edge.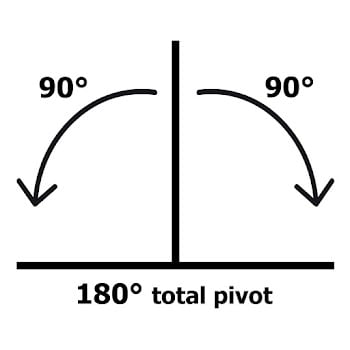 Versatile Design
This stunning bath panel design is an extremely popular choice for any style of bathroom and will complement the majority of bathroom designs- modern or traditional. Recessed top edge to sit between the bath's trimmed edge for a hardwearing build.  

High-Quality Construction
Constructed from high impact polystyrene sheet vacuum formed and trimmed to offer a high-quality product, these luxurious bath panels are built to last and will be able to withstand the demands of everyday family life.  

Easily Cut To Size
Our bath panels aren t just great to look at but they re easy to install too. You can quickly and easily trim and cut the panel to fit the size of bath you have. Simply measure the space available and trim for a shorter panel or cut a section out to avoid any annoying pipework you may have surrounding your bath, it really is as easy as that!  

White Gloss Finish
White will always be and always has been a truly classic colour fit for bathroom suites. Bathrooms can sometimes be a bit on the small side and white units and fixtures help to reflect light making the room seem that little bit bigger. Our white gloss finish is second to none, with a completely smooth surface for easy cleaning and a crisp, neutral tone that looks fantastic in any setting.  

Fine Quality CE Marked Products
These shower screens are manufactured to a very high standard with the glass being CE tested to ensure compliance with BS EN 14428. This means that strict testing has been carried out to guarantee safety for use here in the UK.  

10 Year Guarantee
Thankfully, bathroom renovations don't happen too frequently which is why you want to have confidence in what you're buying. These baths come complete with a fantastic 10 year guarantee with the panel also being covered for 3 years, so you can rest easy knowing they'll last.  

Bath Dimensions:

Bath Panel Dimensions:

Shower Screen Dimensions: