What's Included:
Ceramica P Shaped Shower Bath 1600mm Right Hand

Ceramica P Shaped Shower Bath Side Panel

Ceramica P Shaped Shower Bath End Panel

Leg Set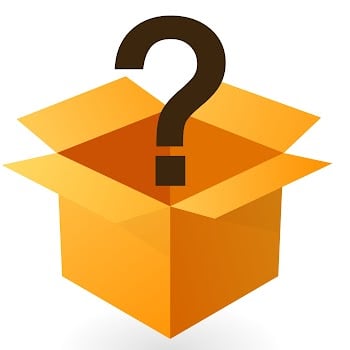 P Shaped Shower Bath
Smooth curves and added space for showering are what define a P shape bath. One end, usually the shower or tap end, is wider to allow you all the space you need when showering. It also gives you added space for lounging in a bath, because you can of course do whichever you want, any time you want. 

Do I Need A Left Or Right-Handed Bath
Once you ve decided on a style you need to know what hand of bath you need as left and right can be a bit confusing. I mean, what is it left or right from? The bath? The wall? Who knows!

What we recommend is that you imagine standing at the foot of the bath, looking down towards the larger area where you shower. The widest area will be on one side and will define which hand you need. So, if the wall is on your right and the wider section left, you need a left-hand bath. The opposite applies if the wider section is on the right. 

Made With Genuine Lucite Acrylic
Not all acrylic baths are made the same! One way that inferior baths cut costs is to use lower grade acrylic. Rest assured that this bath is made with the very best - Genuine Lucite acrylic.

A beautiful surface texture that feels comfortable against the skin

Maximum strength, durability and toughness to withstand frequent use

The highest resistance to everyday wear and tear, stains, and superficial scratches

The best resistance to Ultraviolet light degradation and household chemicals
Fully Encapsulated Base Board For Maximum Strength
This bath has an 18mm thick construction grade, fully encapsulated baseboard. The purpose of the baseboard is to add strength and rigidity to the base of the bath. In premium quality baths the baseboard is fully encapsulated in glass reinforced plastic. This is more expensive to manufacture but provides maximum strength and stability. 

Reinforced With GRP For Maximum Strength And Rigidity
Many people mistakenly think that the strength and rigidity of an acrylic bath are determined by the thickness of the acrylic sheet used to make it. This simply isn't true. The quality and amount of Glass Reinforced Plastic (GRP) sprayed onto the acrylic is what makes all the difference. 

Side & End Panel Included
You're not just getting a gorgeous P shaped shower bath but you also get the matching side and end panel with it so you know they're compatible. A side and end panel pack allows you to fit your bath in a corner, giving you greater flexibility over installation.

The side panel will need to be cut to size to fit this bath.
 

Easily Cut To Size
Our bath panels aren t just great to look at but they re easy to install too. You can quickly and easily trim and cut the panel to fit the size of bath you have. Simply measure the space available and trim for a shorter panel or cut a section out to avoid any annoying pipework you may have surrounding your bath, it really is as easy as that! 

3 Tap Positions
With this P shape shower bath there are no pre-drilled tap holes, giving you the flexibility on where you would like to position your taps. Choose between either of the back two corners or on the P side above your overflow in the centre. 

Fittings And Leg Set Included
All of the fittings that you ll need to get your bath fitted together will of course be included. This will include any fittings you need to get your bath set up and the leg set with their built in adjusters to ensure a completely flat installation. If the bath isn t flat then you run the risk of not being able to drain it properly so make sure to use a spirit level for a more precise installation.

Bath Screen Not Included
The bath screen isn't included with the shower bath. This would need to be purchased separately. 

5 Year Guarantee
High-quality parts and precision engineering put these products together and we want you to be confident of that, so to put your mind at ease we cover you with a 5 year long guarantee. 

Bath Dimensions:

Side Panel Dimensions:

End Panel Dimensions: