What's Included:
Ceramica P Shaped Shower Bath - 1700mm Left Hand
Ceramica Curved Bath Screen
Ceramica P Shaped Shower Bath Side Panel 1700mm
Architeckt Thermostatic Mixer Shower Round Bar Valve with Round Drench & Adjustable Heads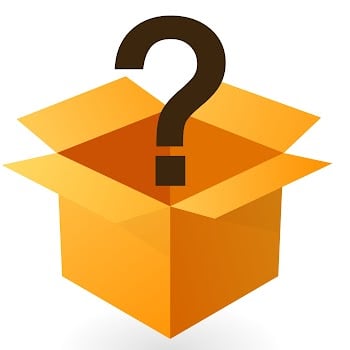 P Shaped Shower Bath
Smooth curves and added space for showering are what define a P shape bath. One end, usually the shower or tap end, is wider to allow you all the space you need when showering. It also gives you added space for lounging in a bath, because you can of course do whichever you want, any time you want.  

Do I Need A Left Or Right-Handed Bath
Once you ve decided on a style you need to know what hand of bath you need as left and right can be a bit confusing. I mean, what is it left or right from? The bath? The wall? Who knows!

What we recommend is that you imagine standing at the foot of the bath, looking down towards the larger area where you shower. The widest area will be on one side and will define which hand you need. So, if the wall is on your right and the wider section left, you need a left-hand bath. The opposite applies if the wider section is on the right.  

Fixed Curved Shower Screen
To stop your floor from getting wet during a shower we supply a fixed shower screen to fit the bath perfectly. Fixed screens tend to last longer as there is less wear the seals, providing your mini shower enclosure with a longer lifespan. The glass is CE marked and made from 5mm thick toughened safety glass and the wall channel has 25mm of adjustment to allow for any untrue walls.  

Made With Genuine Lucite Acrylic
Not all acrylic baths are made the same! One way that inferior baths cut costs is to use lower grade acrylic. Rest assured that this bath is made with the very best - Genuine Lucite acrylic.
A beautiful surface texture that feels comfortable against the skin
Maximum strength, durability and toughness to withstand frequent use
The highest resistance to everyday wear and tear, stains, and superficial scratches
The best resistance to Ultraviolet light degradation and household chemicals
Fully Encapsulated Base Board For Maximum Strength
This bath has an 18mm thick construction grade, fully encapsulated baseboard. The purpose of the baseboard is to add strength and rigidity to the base of the bath. In premium quality baths the baseboard is fully encapsulated in glass reinforced plastic. This is more expensive to manufacture but provides maximum strength and stability.  

Reinforced With GRP For Maximum Strength And Rigidity
Many people mistakenly think that the strength and rigidity of an acrylic bath are determined by the thickness of the acrylic sheet used to make it. This simply isn't true. The quality and amount of Glass Reinforced Plastic (GRP) sprayed onto the acrylic is what makes all the difference.  

P Shape Front Bath Panel Included
This p shape bath comes supplied with the compatible front p shape bath panel. The panel is designed to finish off your bath perfectly by hiding plumbing and the underside of your bath. It is finished in a glossy white to match the bath finish perfectly, along with any other sanitaryware in your bathroom.
3 Tap Positions
With this P shape shower bath there are no pre-drilled tap holes, giving you the flexibility on where you would like to position your taps. Choose between either of the back two corners or on the P side above your overflow in the centre.  

Stylish Round Bar Valve
Take the hassle out of your bathroom redesign with the Architeckt round bar mixer valve. It s the obvious choice for your stylishly new bathroom, providing you with good-looks and total reliability, all rolled into one. Controls on either end of the valve allow you to perfectly fine-tune the temperature and flow for optimum control over your showering experience. It s the only way to unwind after a long day!  

Large 225mm Luxury Round Drencher Head
Most showers are supplied with a standard sized shower head which are designed to simply get the job done. Your shower doesn t have to be like that and won t, with this large 225mm round drencher head. It s ideal for getting that downpour feeling but with all the luxuries of a hot shower. Perfect!  

Adjustable Drencher Head
Not only is the drencher head a fantastic size to give you the perfect rain-fall experience, it's also adjustable! The drencher head features a ball joint between the head and the connection, allowing you to tilt the drench head to direct the water flow exactly where you want it.  

Adjustable Shower Handset
The adjustable shower head is the ideal addition to your bathroom. It offers fantastic performance, practicality and great looks thanks to it s stylish polished chrome finish. It s that little bit of extra detailing that your modern bathroom needs!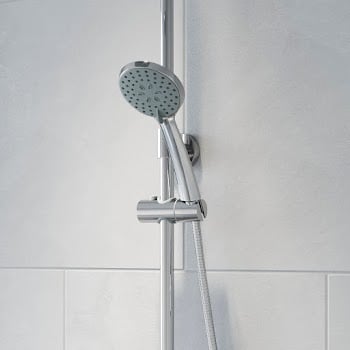 Precise Temperature Control
Standard showers can have hot temperature spikes when others in the house turn on taps or flush the toilet.

Thermostatic control means that this shower will hold its temperature steady at all times. It dynamically adjusts the hot and cold water offsetting the everyday changes in water pressure experienced in most family homes.  

Solid Brass Body
Has your shower been the same one since you moved in several years ago? It s probably about time you gave it an update, especially as it's something you use every day. This shower valve has been constructed from a good quality solid brass, which is designed to be long-lasting and finished to a high standard.  

Polished Chrome Finish
Polished chrome finishes are very popular in a bathroom, bringing style and important practicality. Chrome is super easy to clean and will match perfectly with other chrome fittings and accessories.  

Shower Technical Information
Pipe Centres: 150mm +/- 18mm
Inlet Connection Size: G1/2" & G3/4"
Minimum Bar Pressure: 0.5 Bar
Maximum Bar Pressure: 5.0 Bar
Tube Diameter: 24mm / 21.5mm
Shower Hose Length: 1500mm
Shower Arm Projection: 531mm
Shower Top To Bottom Adjustability: 870mm 1240mm
10 Year Guarantee As Standard
When buying products for your home you need to know that they re going to stand the test of time. This is why this product comes with a fantastic 10 year guarantee against any manufacturing defects should the worst happen and the product is not up to standard.  

Bath Dimensions:

Screen Dimensions: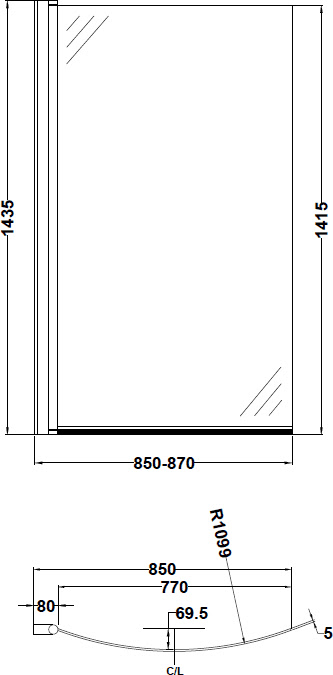 Shower Dimensions: