The Woodland Double Sided Stove with all new combustion chamber can heat two rooms with ease.  The Woodland Double sided is fitted with a direct external air connection and is suitable for burning wood in a smoke control zone, this stove will suit most open plan areas providing a central focal point. The Woodland comes as standard with classic cast iron doors, both doors open so the fire can be loaded from both sided. This is one of the first stove in the Mendip Stoves range which  utilises a catalyser to keep it burning efficiently and cleanly to comply with the Ecodesign Ready test specifications.  
Wood burning stoves
As the name suggests, wood burning stoves primarily use wood for fuel. If used to replace an open fire, they have the potential to reduce your home's carbon footprint by a huge 14%! A wood burning stove can help to create a lovely focal point in the living room, and logs burning will really help to create a traditional feel. 

Ecodesign for efficiency
You may be surprised to hear that Ecodesign is not actually in force yet in the UK. It's due to come into action in 2022 though so it really is something to consider if you're looking to buy a stove. An Ecodesign designed stove means that they've been designed to burn extremely cleanly and extremely efficiently. The PM emission level is a massive 55% lower than that of a Defra exempt stoves, so this gives you an idea of exactly how efficient they are. Ensure you're always ahead of the times with an Ecodesign stove.
 

Defra approved
Defra stands for the Department of Environment, Farming and Rural Affairs. Being Defra approved in short means that the stove has been tested and passed the UK governments criteria for emission levels and the amount of smoke that's allowed to be produced during all stages of normal use. This means it's great for use in all types of home, even in the middle of a town or city.
 

Steel build
Steel is a great material to manufacture stoves from. A steel stove won't retain heat for quite as long as a cast iron stove but if you're looking for something that'll heat up fast and get the temperature of the room rising quickly then there is no better option. 

Black finish
When you think of a traditional stove design you think of it being black. It's by far the most popular colour choice and it's great for concealing a multitude of sins when it comes to dirt. These stoves are finished in an extremely hard-wearing, heat-resistant paint that'll stay looking great not matter what you throw at it. 

Double sided viewing windows
These stoves feature a large viewing window on the front and on the back, allowing you to enjoy the view of the flames from both sides. This makes a fantastic feature if you're able to place your stove in between 2 rooms so it can be enjoyed from both angles!
 

Closed combustion capable
One of the great things about this stove is it's ability to burn without requiring the air vents at the front to be open. This is thanks to the connection pipe that feeds through the back of the stove to the outside world. Drawing in air to help keep your fire burning for longer. 

Air wash glass cleaning
With older or less well-built stoves you tend to get a blackening on the glass caused by soot. The clever air wash system allows air into the higher space of the stove, keeping the glass door clean by high speed air rushing downwards across it. 

Convection top plate
This stove is fitted with a convection top plate to give better heat distribution through a larger surface area. 

Three flow air system
This stove features a clever 3 flow air system to provide an optimal level of combustion air where it is needed for the combustion process. This results in an especially clean and efficient combustion. 

£10 Contribution to woodland trust
When you buy one of our Mendip stoves, £10 is contributed to the Woodland Trust which enables them to continue to plant new native trees and protect Britains ancient woodlands. Your £10 helps the Woodland Trust plant 3 trees!
 

5 Year Guarantee 
High-quality parts and precision engineering put these products together and we want you to be confident of that, so to put your mind at ease we cover you with a 5 year long guarantee.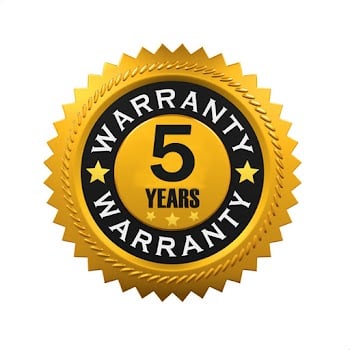 Dimensions:

Mendip ECG