If you re going to go to the bother of installing a smart and contemporary wet room in your home, then you may as well go all out and opt for quality. And that s where the Mira wet room panels with specially-treated and toughened glass come in.
Wet rooms tend to have a minimalist aesthetic and that uncluttered and spa-like feel is compounded even more with these contemporary, frameless panels from celebrated shower company Mira. Having designed and manufactured in the shower and bathroom industry for almost a century now, this is a company which has a loyal following amongst specialists in the sector. The reason for this being because it insists on backing up innovation with quality and an eye to future trends.
The popular Ascend range of showering enclosures and panels fit around a number of different design themes, making it simple to incorporate it into your bathroom without having to undertake an entire room make-over. And, chances are, it will fit in with your next bathroom redesign anyway. Features and Benefits:
Specially toughened glass with a sleek 8mm slimness

Mira CleanCoat technology to keep the glass looking clean and shiny shower after shower

Contemporary minimalist appearance

Three different sizes of wet room screen divider side panels to choose from 800mm, 900mm and the smaller 760mm

No ugly holes where the screws normally sit

Fits perfectly with the Mira Ascend Wet Room Screen Divider Panel

Includes the following:
A guarantee that you will never have to buy a replacement panel, ever

Smart, L-shaped brackets in keeping with the overall minimalist aesthetic

Smart chrome plated brass hinges to coordinate with most bathroom colour and design schemes

Key Technical Information:
20mm of adjustment in each wall channel in case of uneven walls

This panel can be fitted once the rest of your wet room enclosure is in place
Frameless Design
When it comes to a stylish finish with your showering space you really can t get better than a frameless enclosure. There are reduce chrome profiles keeping the overall look of your new shower enclosure neat, tidy and a minimalistic as possible. They re the epitome of precision craftsmanship.




Mira CleanCoat Technology
Every day cleaning and maintenance is easy when it comes to the Mira Ascend shower doors and side panels. Each glass panel is treated with Mira CleanCoat technology as standard, keeping the glass completely streak-free for a sparkling enclosure day after day.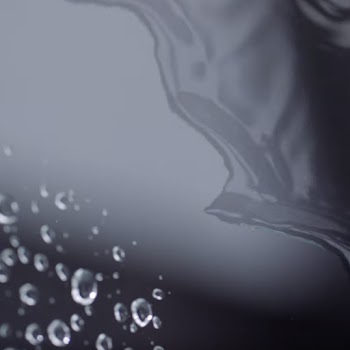 8mm Thick Thermally Toughened Safety Glass
The 8mm glass used is of the highest standard. It conforms to EN12150-1 meaning that it's been rigorously tested and thermally toughened for superior safety and strength.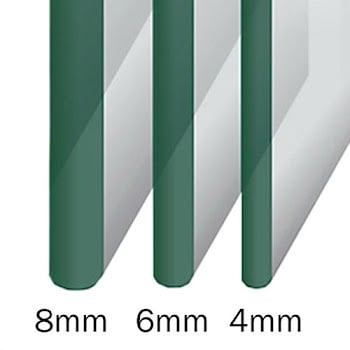 Wall Channel Adjustment
For the smoothest of installations Mira have even taken into consideration out of true walls, a surprisingly common problem in most homes. The wall channels each have 20mm of adjustment to ensure a seamless fitting even if your bathroom walls aren t perfectly straight.
 

Tall 2000mm Glass Panels
Standard shower enclosure panels tend to be 1750 - 1800mm high, but these are a full 2000mm high giving you extra splash protection and a fantastic high-end look. 

Lifetime Guarantee
We're so confident in the high-quality of these products that we're more than happy to include a fantastic lifetime guarantee with them. What more could you want?!