What's Included:
1 x Mira Leap 1200mm Single Sliding Shower Door - 6mm Glass - 6mm Glass
1 x Mira Flight Low 1200 x 800mm Easy Plumb Tray
1 x Chrome Shower Waste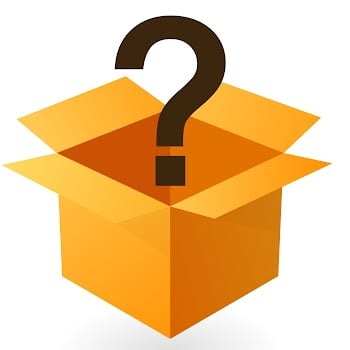 Space Saving Sliding Door
Sliding Door Shower Enclosures effortlessly fits into large spaces to create a comfortable showering space. These stylish, sliding doors glide across the rail on rollers, thus creating a space-saving solution for your bathroom as the door doesn't need to open into the room itself.  

Polished Aluminium Frames
Aluminium is a popular choice in a bathroom due to its robust and practical qualities. Aluminium is corrosion and rust resistant- making it perfect to withstand moisture and water from your shower. The stylish polished finish adds to the aesthetics of your bathroom, creating a practical and attractive aesthetic.  

6mm Thick Safety Glass
6mm glass is the best of both worlds when it comes to this shower enclosure. It provides a study feel while being light enough to function well on rollers or hinges. The 6mm glass is thermally toughened for added strength and safety.  

1900mm High Enclosures
When sourcing these shower enclosures we have taken into consideration the average size of a British bathroom to ensure they're compatible with most heights while still providing ample protection for your floor from water overspray. These particular enclosures are 1900mm from the top of the tray/bottom of the panel.  
Concealed Fixings For A Minimalist Installation
The innovative cover strip that comes with these enclosures conceals all of the screws and fixings neatly for a flawless look.
The cover strip is extremely easy to secure to the frame and gives the whole bathroom a high end look of perfection.


Adjustable Profiles For Uneven Walls
It's quite common for homes to have walls which aren't quite true or straight which is why these stunning wall channels come with an added 15mm of adjustability to ensure everything is fitted neatly.
Smooth Top & Bottom Mounted Rollers
Sliding doors are great providing they function properly and roll smoothly which is exactly what you get with these doors and their top and bottom mounted roller wheels. Quick release mechanism allow for easy cleaning of the glass panels and with a minimum of 20,000 uses in them you can be sure they won't wear out any time soon!
Twist & Lock System
The twist & lock system by Mira has been designed to make installation easier, saving the hassle of having to drill holes for the wall channel and frames. To fix them together you simply need to twist and lock with an allen key at 3 pre-set points over the height of each vertical frame. The twist & lock system works by engaging small teeth within each mechanism, locking them together once the desired frame adjustment is achieved.  

Easy Clean Glass Panels
A special coating has been applied to the glass panels to ensure cleaning is fast and easy. A simple wipe down will bring back crystal clear glass time and time again.  

Modern Chrome Finish Handles
The details of a shower enclosure can make all the difference which is why our Mira Leap range come with stylish modern square door handles. They're easy to fit, easy to get hold of with wet hands and give your bathroom that 5 star hotel look.  They're sleek, stylish and blend perfectly with the rest of your bathroom.

Layers Of Mira Flight Shower Tray
Here we have a perfect cross section of a Mira Flight shower tray. It shows the intricate and precise moulding used to create such high-quality and durable products. You can see that the stone resin is sandwiched between layers of acrylic, providing a really strong tray which of course isn't back-breaking thanks to the handy hollowed sections underneath.

Acrylic Capped
Acrylic capped is constructed from pieces of stone in a special resin which is moulded to shape and then polished. The stone resin core is covered with a durable and scratch resistant glossy white acrylic surface.

BioCote Clean Technology
All of the trays within the Mira Flight range feature innovative BioCote technology. This modern technique is specially designed to protect your tray by reducing bacteria and mould growth by an astonishing 99.9%
Increase The Height Of Your Tray
Increase the height of your shower tray with the Mira Flight Low 'Easy Plumb" Riser Kit. If you find yourself in a situation where you don't have enough space to install the plumbing for your shower tray as it's too low down, then this riser kit is the perfect purchase for you. Featuring robust adjustable push fit riser legs and easy clip on fittings, it couldn't be easier to get it installed.

Easy To Install Removable Panels
Complete with easy clip on fixings and removable panels, which are colour matched for a stylish finish and durable push-fit riser legs. The easy to remove panels simply slip onto your shower tray to hide what's under the tray for a neat and sleek finish.

Panel Height: 120mm.
What's Included With Your Riser Kit
10 x 60mm Riser Leg
11 x Riser Leg Lock Nut (supplied attached to legs)
7 x Clips
7 x Locators
8 x Adhesive Pads (applied to locators, except for spare)
1 x 40mm Riser Leg
1 x Centre Leg Socket
1 x Circular Sticky Pad (applied to leg socket)
1 x 90 Deg Corner Connector
1 x 900 Flight Low Riser Panel
1 x 1200 Flight Low Riser Panel
 Waste Included
The included chrome finish waste enables water to flow from the shower tray at a rate of 25-30 litres per minute.
 
Vortex waste 
Top access for easy maintenance
Chrome finish

Made In The UK
For 100 years, Mira have been designing, manufacturing, and assembling their products right here in the UK. State-of-the-art manufacturing processes and advanced equipment is used at both the Cheltenham and Hull manufacturing plants. This ensures the highest level of quality no matter the product being made. And for complete peace of mind, Mira test every single product and spare part before it leaves their factories, guaranteeing that they exceed the industry recommendations.

10 Year Guarantee As Standard
When buying products for your home you need to know that they're going to stand the test of time, especially in a moisture rich environment like the bathroom. This is why this product comes with a fantastic 10 year guarantee against any manufacturing defects should the worst happen and the product is not up to standard.

Dimensions: