Kitchen Mixer Tap
A lot of properties still feature separate taps for hot and cold water. They take up a lot of space around your sink and make it difficult to wash your hands, providing you with scolding hot or freezing cold water. You can easily avoid this with a mixer tap. They connect both your hot and cold feed to the same tap body, using just a single tap hole. They're easy to control with a single lever and allow you to get your desired water temperature each and every time.  
Designer D Shape Spout
The shape of your tap will largely depend on the rest of your kitchen and the sink that you're using. This tap features a D shaped spout and complements square or boxy sink designs perfectly.
Twin Lever Controller
Finely tuning the perfect water temperature can sometimes be a bit tricky. Adjusting the lever bit by bit is frustrating and unnecessary especially when a twin lever tap can do this for you much more efficiently. One lever controls the hot and the other the cold to bring total control to your kitchen.  

Suitable For All Water Pressure
Not only does this tap look great but it's also compatible with your water system too. In fact, these taps are so clever that they've been designed to work with any type of water pressure. What more could you want?  
Reliable Composite Cartridge
Your new tap will never fail on you thanks to the composite cartridge contained inside. This cartridge provides long-lasting reliability and a smoother lever action for easier operation.We'll guarantee that It's never been easier to achieve the temperature and flow you need!  

Anti-Splash Spout
No more embarrassing water sprays thanks to the anti-splash tap nozzle. The honeycomb aerator design mixed air into the water to create a water flow with zero splash.  
Solid Brass Body
Solid brass is known for its durability and long life in wet corrosive environments. Tap bodies made from brass will last decades, and can stand up to a lot of wear and tear. In fact, brass fixtures almost always stand up to hot water damage and other corrosive environmental factors better than any other material, including plastic and steel. Plus, its sturdiness makes it hard to damage through daily use.  

Adjustable Spout 
The perfect complement for your kitchen sink is a good, functional tap to go with it. This tap not only looks fantastic but with an adjustable spout you can swivel it back and forth to swill or fill different sink bowls. After all you can never have too much practicality in the kitchen!

WRAS Approved For Quality
If you're buying any sort of water fitting or product then it's important that its WRAS (Water Regulations Advisory Scheme) approved. It's the best way to work out if that particular product or part complies with the UK requirements for installation within the UK.

Flexible Tails Included
Included with your tap are a set of compatible flexible tails. These ensure an easy and speedy installation with your existing plumbing pipework so you can get up and running as fast as possible!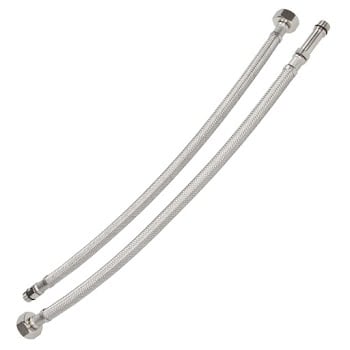 Flow Rates (l/min):
Flow rate at 3 Bar: 14.36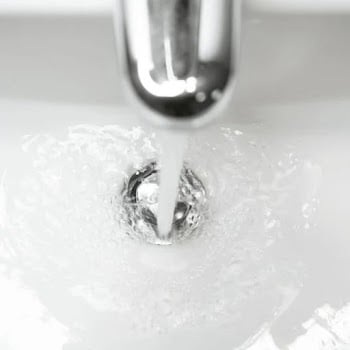 5 Year Guarantee
High-quality parts and precision engineering put these products together and we want you to be confident of that, so to put your mind at ease we cover you with a 5 year long guarantee.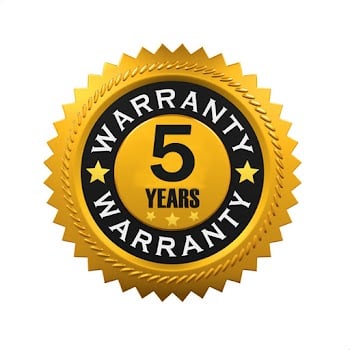 Dimensions: