The fantastic thing about this bathroom furniture set is that it provides practicality along with style. The modern design and glossy white finish will complement any bathroom style, keeping things light and bright in your bathroom. The 4 drawer unit provides important storage and matches perfectly with the toilet and basin units.   Product Includes:
Main Component Overview
The fantastic thing about this bathroom furniture set is that it provides practicality and style. The toilet is supplied with a soft close seat and dual flush, water saving cistern while the basin allows you plenty of space for day to day use. The 4 drawer unit provides important storage and matches perfectly with the toilet and basin units.  

What's Included?
1x 410mm Freestanding Vanity Unit With Drawers
1x Single Tap Hole 450mm Ceramic Basin
1x 500mm Back To Wall Toilet Unit
1x Soft Close Toilet Seat
1x Concealed Cistern & Dual Flush Button
1x Back To Wall Toilet Pan
1x 4 Drawer Storage Unit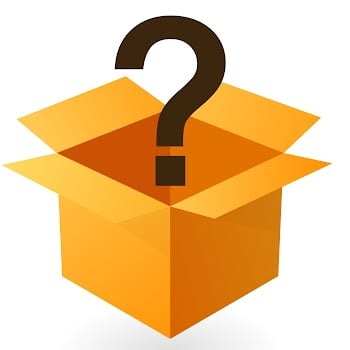 Single Tap Hole Basin
There was a time when you could only get separate hot and cold taps which, in our opinion, aren't practical. It's hard to get a perfect mix of water plus they take up quite a lot of space around your basin. Thankfully our flat pack furniture basins have just a single tap hole designed for use with a basin mixer tap. Basin mixer taps allow you to precisely blend your water temperature, giving you perfect washing facilities each and every time. The tap shown in the image is the Architeckt Malmo.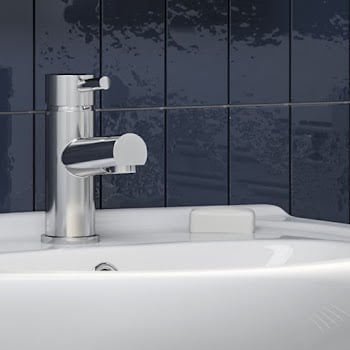 Spacious Internal Storage
We keep a lot of essential items in the bathroom so it's really important that we've got somewhere to put them all. This is where a basin unit has its biggest advantage over a basin and pedestal, with storage tucked away underneath the basin you'll have the added room to store anything that you'd rather wasn't left out on display.

Soft Close Toilet Seats Are A Must
If you haven't had one before then you definitely need to consider a toilet with a soft close toilet seat. They lower the seat or seat and lid slowly down to the pan rim, reducing noise or any potential damage to the pan if the seat is dropped. The top fitting hinges are made from seriously durable materials too so the seats won't wear out or fail.  

Water-Saving Dual Button Cistern
Being frugal with water usage is just as important to us as the design and performance of our products. This means that even our top of the range flat pack units come with dual flush cisterns so you can limit the amount of water that you use depending on the type of waste that needs to be disposed of.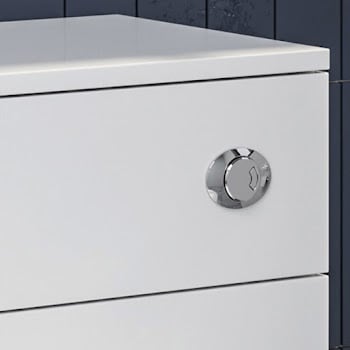 White Gloss Finish
  White will always be and always has been a truly classic colour fit for bathroom suites. Bathrooms can sometimes be a bit on the small side and white units and fixtures help to reflect light making the room seem that little bit bigger. Our white gloss finish is second to none, with a completely smooth surface for easy cleaning and a crisp, neutral tone that looks fantastic in any setting.  

Luxurious Soft Close Hinged Doors
Not only are our grey gloss units stylish but they're pretty clever too, with high tech slow close hinges ensuring no noise is made when the doors are opened or closed. They're great for those who need to be in the bathroom late at night or early in the morning because you won't wake the rest of the household with any noise (not from the doors mind!). Soft close doors can also save small children from getting their squashed fingers, an almost invaluable tool in the mission to stop tears!  

Added flexibility with reversible doors
The doors on our furniture units can be fitted either way so they can open left to right or right to left, giving you greater flexibility in your bathroom design.  

Designer Chrome Handles For Easy Drawer Opening 
Adorning the front of the drawer is a stunningly designed and ergonomically tested chrome handle. The simple yet elegant style and finish is the perfect complement for the rest of your bathroom and the vanity unit, providing an easy way to open and close the drawer.    

Flexible unit arrangement
Don't worry if the vanity unit and toilet unit aren't the right way around for the space you've got as they can be positioned on either side of each other. This means that you can have the toilet on the left or right hand side, giving you maximum flexibility.   

Waste not included
Though this unit does not come with a basin waste, don't worry if you aren't sure which waste to choose.  

10 Year Guarantee
High-quality parts and precision engineering put these products together and we want you to be confident of that, so to put your mind at ease we cover you with a 10 year long guarantee.  
You May Also Like:
Flexible Pan Connector - Available Here
Pan to Floor Side Fixing Kit - Available Here
Basin Waste - Available Here
Dimensions: