Whether you wish to give an older bathroom a new lease of life or equip an entirely new one with all the relevant fittings and fixtures, the Aurora Charcoal Grey Combination Unit with Right Hand Resin Basin and Concealed Cistern Unit with Royan Toilet has you covered. This stunning package features an attractively angular Royan toilet in front of a concealed cistern and beside a charcoal grey vanity unit topped by a stone resin sink. As such, it meets all your WC needs in one beautifully simple, effortlessly stylish product.
With its straight-edged design and two-tone colour scheme, this combination unit is guaranteed to bring a splash of modern charm to any bathroom it adorns. The charcoal grey finish on the twin doors of the vanity storage unit are particularly eye-catching as they accentuate the natural texture of the wood beneath, while the gleaming brilliance of the stone resin basin and matching toilet only enhance its overall appeal. Add in designer handles and a single-tap sink and you have one very attractive bathroom fixture.
It s equally as easy to use as it is on the eye, as well. The soft-closing mechanism inbuilt into the cabinet doors mean that they re safe and simple to use for all members of the family, while the dual flush capability in the concealed cistern gives users a choice between a light or heavy flow when flushing. Though it might not sound like much, this can allow households to save tens of litres of water every day and thousands of litres every year, benefiting the environment massively overall.
The orientation of the unit is customisable as well, with buyers able to select which side the basin is situated on for maximum ease of use. At just 1,100mm x 450mm in size, it s not so large that it ll take up all of the space in your bathroom, but not so small that s there no place to put any of your cosmetics or cleaning products in the vanity unit s interior. In fact, it s the perfect marriage of elegance, efficiency and ingenuity that any bathroom wants and needs.
Luxury Soft Close Toilet Seat Hinges
Perfectly complementing the shape and size of the toilet is the gorgeously styled soft close toilet seat. 

Finished in a crisp neutral white to match the toilet pan and fitted with a smoothly operating soft close mechanism to stop the seat and lid banging the pan if they re dropped. 

The soft close seat is easy to fit and really gives a feeling of luxury when you get around to sitting on it.
Water-Saving Dual Flush Cistern
While water supplies seem abundant it s not a limitless resource which is why it s important that we limit the overuse of it. 

This doesn t mean products need to be less effective though and these concealed cisterns are a perfect example of that. 

These clever cisterns allow easy selection between either a standard 6 litre flush or a smaller 4 litre flush if you re only disposing of liquid waste. 

They re just as powerful, if not more so, than standard toilets so you don t need to worry about it underperforming.

Minimalistic, Single Tap Hole Basin
If you re upgrading your bathroom vanity unit then a basin mixer tap is the only way to go.
These vanity units come with a single, centrally-mounted tap hole to allow easy installation of one.
Mixer taps not only look better than separate hot and cold taps but they allow really easy mixing of water so you can achieve the perfect temperature and flow.
Please note: Basin Mixer Tap is not included -
Please note: Basin Waste is not included - 

Designer Twin Handles
Charcoal grey is a brilliant colour for the bathroom and really highlights accessories like these stunning handles. 

They re luxuriously finished in a high-quality, polished chrome to blend seamlessly with your other bathroom accessories and any tap that you choose.
Both handles feature an ergonomic design with an L shape to allow really easy opening and closing of the cupboard doors.

Natural Charcoal Grey Finish
If you re a lover of the natural look in the bathroom then our bathroom units finished in charcoal grey is the only way to go. 

It s modern, it s stylish and it suits any space, perfectly complementing any other bathroom fittings and fixtures you might have. 

It contrasts beautifully with white like your toilet or your bath and, believe it or not, it can really create a stunning centre piece in any bathroom.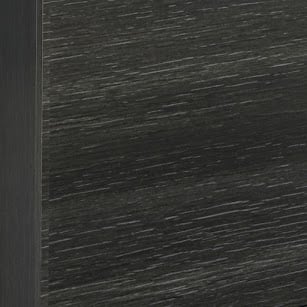 10 Year Guarantee As Standard
When buying products for the bathroom you need to know that they re going to stand the test of time, especially in a moisture rich environment. 

This is why this product comes with a fantastic 10 year guarantee against any manufacturing defects should the worst happen and the product is not up to standard.

You May Also Like:
Basin Mixer Tap -
Slotted Basin Waste -
Flexible Pan Connector - 
General Purpose Silicone Sealant - 
Installation Tape - 
Basin Dimensions:

Basin Unit Dimensions:

Toilet Dimensions:


Toilet Cabinet Dimensions: