Single Flat Panel Design
There are instances around the house like in hallways where projection needs to be kept to a minimum. These situations are exactly when you need to fit a single panel radiator rather than a double. They provide slightly less heat output than a double panel but make up for it with practicality. These particular designer radiators have flat panels for a really modern aesthetic. 
Double panel design
If you're looking for something stylish that still has a great heat output then one of these double panel designer radiators is the way to go. They take up slightly more space than a single panel radiator but make up for it with that added surface area and heat. These particular designer radiators have flat panels for a really modern aesthetic.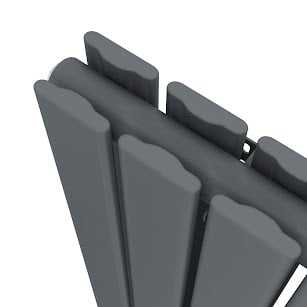 Horizontally hung
These radiators are easy to install and designed to be positioned horizontally. This is the orientation that we're used to seeing them in and perfect for retrofitting where an older, less efficient radiator once hung.

Vertically Hung
For something that makes a statement but still stays relatively subtle you need a vertically hung designer radiator. They're ideal for those looking for a powerful source of heat but don't necessarily have the wall space to fit a long radiator. Vertical hanging is easy if you're planning a complete renovation or working on a new build property. 

Anthracite Finish
Anthracite is certainly an obvious choice for a modern bathroom. It's bold and stands out, creating a real statement in your bathroom. The paintwork is flawlessly applied in a triple layer finish to ensure maximum quality without effecting the heat given off. It's the obvious choice for those wanting to do something a bit different.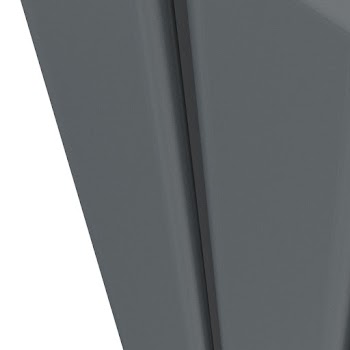 High thermal conduction with premium mild steel
Getting the right material for a radiator is pretty important otherwise you risk them not running as effectively as they should. Our designer radiators are manufactured using premium mild steel. Premium mild steel is a hugely durable alloy with fantastic thermal conductivity so heating your home is as efficient as it should be.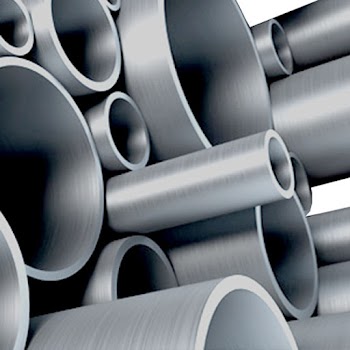 Compatible with all heating systems
Our designer radiators are designed to work flawlessly on all types of domestic central heating system and come fitted with standard 1/2 inch inlet and outlet connections, a standard for British plumbing. So once you've decided on the style and size you want you'll have no worries getting it to function once it's plumbed into your system. 

Fixings & brackets included
With our designer radiators all of the fixings and brackets for mounting them on the wall are included. This allows you to get on with installation as soon as the radiator arrives. Just don't forget to order some radiator valves to go with it!

BS EN 442 conformity
We pride ourselves on the quality of our products which is why they always meet the highest standards of safety. These radiators conform with BS EN 442 which is the European standard for radiators. 

Use an inhibitor during installation
We would always recommend using an inhibitor when installing any new radiator. An inhibitor helps to protect your central heating system from limescale and corrosion and is best used after your system has been flushed and cleaned. 
15 year guarantee as standard
When buying products for your home you need to know that they're going to stand the test of time, especially in a moisture rich environment like the bathroom. This is why this product comes with a fantastic 15 year guarantee against any manufacturing defects should the worst happen and the product is not up to standard.