What's Included:
Vitura L Shape Whirlpool Left Hand Shower Bath With 26 Jets
Vitura Shower Screen
Vitura White Acrylic Side Panel - 1700mm
Vitura White Acrylic End Panel - 700mm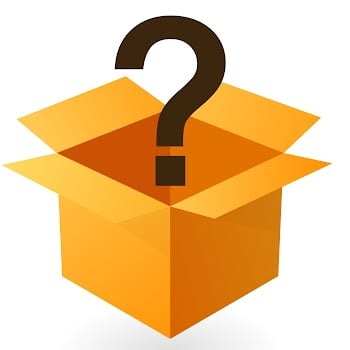 Exceptional Whirlpool Baths
Exclusive to Plumbworld in the UK, the Vitura whirlpools only use the highest quality baths, with glass fibre reinforced acrylic and fully encapsulated baseboards. The Whirlpool and air-spa systems are best in class, manufactured to the highest international standards of performance and reliability.  

6 Powerful Vitura Side Jets 
Our whirlpool systems create a powerful massage from six strategically placed directional jets fitted to the walls of the bath. These jets are mixed with air to give you maximum pleasure and comfort.  

Vitura System 2 Whirlpool Control 
The two button system 2 has twice the power of the entry-level system 1.
A warm air blower injects air through the water stream. The powerful turbulence creates a champagne effect - the ultimate whirlpool sensation
It will only operate if there is enough water in the bath (pump protection).
After your bath has drained the system will automatically release air to dry out the jets (hygiene management).
4 Vitura Back Jets
An additional four powerful micro jets to soothe your back. Arranged in a V shape to massage either side of your spine.  

4 Vitura Foot Jets
A set of 4 micro jets that combine to create a powerful massaging effect. Perfect to soothe your feet after a hard day!  

12 Jet Vitura Air Spa System
12 unobtrusive chrome plated jets positioned on the base of the bath to create greater massaging turbulence, throughout the bathing area.

L Shaped Shower Bath
Modern, straight edges and added space for showering are what define an L shape bath. One end, usually the shower or tap end, is wider to allow you all the space you need when showering. It also gives you added space for lounging in a bath, because you can of course do whichever you want, any time you want.  

Do I Need A Left Or A Right Hand Bath
Once you ve decided on a style you need to know what hand of bath you need as left and right can be a bit confusing. I mean, what is it left or right from? The bath? The wall? Who knows!

What we recommend is that you imagine standing at the foot of the bath, looking down towards the larger area where you shower. The widest area will be on one side and will define which hand you need. So, if the wall is on your right and the wider section left, you need a left-hand bath. The opposite applies if the wider section is on the right.  

Made With Genuine Lucite Acrylic
Not all acrylic baths are made the same! One way that inferior baths cut costs is to use lower grade acrylic. Rest assured that this bath is made with the very best - Genuine Lucite acrylic. 
A beautiful surface texture that feels comfortable against the skin
Maximum strength, durability and toughness to withstand frequent use
The highest resistance to everyday wear and tear, stains, and superficial scratches
The best resistance to Ultraviolet light degradation and household chemicals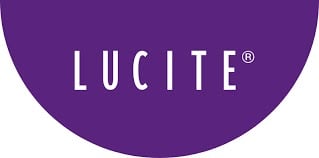 Fully Encapsulated Base Board For Maximum Strength
This bath has an 18mm thick construction grade, fully encapsulated baseboard. The purpose of the baseboard is to add strength and rigidity to the base of the bath. In premium quality baths the baseboard is fully encapsulated in glass reinforced plastic. This is more expensive to manufacture but provides maximum strength and stability.  

Reinforced With GRP For Maximum Strength and Rigidity
Many people mistakenly think that the strength and rigidity of an acrylic bath are determined by the thickness of the acrylic sheet used to make it. This simply isn't true. The quality and amount of Glass Reinforced Plastic (GRP) sprayed onto the acrylic is what makes all the difference.  

Hinged L Shaped Screen Included
This screen has been cleverly designed to fit an L shaped shower bath. The return panel is attached to the main screen by two hinges, allowing it to be adjusted to fit the shape of your L shaped bath edge to give you extra protection from splashback. The main screen is also hinged, allowing you to comfortably swing the whole screen out away from your bath to give yourself extra room whilst getting in and out.

Side And End Panels Included
To prevent the hassle of trying to find a bath panel that fits with your new L shape whirlpool bath, we've included a white L shape acrylic side panel and end panel that are perfectly compatible. The colour match is perfect and so is the fit, enabling you to get your L shape whirlpool bath set up and complete!  

2 Tap Positions
With this L shape shower bath there are no pre-drilled tap holes, giving you the flexibility on where you would like to position your taps. Choose between the centre of the back wall edge or on the L side above your overflow in the centre.

10 Year Bath Guarantee With 2 Years On The Parts and Labour
Anyone can offer a guarantee, but it is only as good as the company that stands behind it. The manufacturer of Vitura Brand Whirlpool Baths is proud to be celebrating 20+ years in the industry. With over 35,000 whirlpool baths in the UK they are one of the most experienced and reliable companies in the whirlpool bath field.
Dimensions: