For smaller WCs, under-the-stairs toilets or en-suites where space is a premium, it can be tricky to fit all of the necessary fixtures into a confined room. But fear not! The Aurora White Gloss Combination Unit with Right Hand Resin Basin and Concealed Cistern Unit and Toilet makes child's play of such complications, squeezing a sizable amount of practical storage space and a healthy dollop of style into one sleek, elegant bathroom solution.
One half of the unit is comprised of a compact vanity unit, featuring a single door equipped with slow-closing technology and ample storage space inside for all your cosmetics and toiletries. Atop the unit is a stone resin basin with a single tap hole (tap and waste plug both sold separately), combining two necessary functions into one package. Next to both you'll find a fully-functioning toilet equipped with a concealed cistern stored at the rear, completing the all-in-one solution.
Each component is constructed from hard-wearing, long-lasting materials and finished in a stunning shade of white gloss, guaranteed to slot in well with any existing bathroom décor. What's more, the unit is treated with a moisture-resistant coating to make sure it holds up well in any environment, no matter how hot or humid things get. With dimensions of just 900mm x 400mm, it's the perfect size for smaller locations where every millimetre counts and space is hard to come by. Finally, the basin's position is customisable for both right- and left-hand orientation.
Not only is this combination unit hugely versatile and highly attractive, it also comes with an array of impressive technological features. The soft-closing mechanism installed on the doors and toilet seat means you'll never have to worry about clattering lids or slammed doors again, while the dual flush capabilities mean that you can fulfil your environmental obligations as well. With the ability to choose the amount of water consumed with every flush, you can effectively save tens of litres of this precious resource every day. As such, it represents the perfect option for the image- and eco-conscious homeowner.  
Luxury Soft Close Toilet Seat Hinges
Anyone who says toilets can't be luxurious certainly hasn't used one with a soft close seat before! 
They have clever slow closing mechanisms which allow the seat and lid to lower quietly and calmly to the pan rim without making any noise. 
They're great if you've got children because they completely eliminate the chance of any fingers getting squashed
Plus you don't need to worry about fumbling the seat if you frequent the toilet during the night.

Water-Saving Dual Flush Cistern
We know it's important to make our products as water efficient as possible because every little helps for saving the planet. 
Our concealed cisterns feature a brilliantly smart dual flush mechanism that allows an easy selection between a large and a small flush. 
For liquid waste a smaller 4 litre flush can be used and for solid waste a 6 litre flush is also available.

Minimalistic, Single Tap Hole Ceramic Basin
If you're upgrading your bathroom vanity unit then a basin mixer tap is the only way to go.
These vanity units come with a single, centrally-mounted tap hole to allow easy installation of one.
Mixer taps not only look better than separate hot and cold taps but they allow really easy mixing of water so you can achieve the perfect temperature and flow.
Please note: Basin Mixer Tap is not included
Please note: Basin Waste is not included

Simply Stunning Door Handle
With our Aurora bathroom furniture it's all about the little details which is exactly why we don't skimp when it comes to accessories like door handles. 
The beautifully crafted L shaped handles have been ergonomically designed to be comfortable while still look absolutely fantastic in their high-quality, polished chrome finish.

Crisp White Gloss Finish
White has always been, and always will be, a truly contemporary colour fit for the bathroom. 
Bathrooms can sometimes be a bit on the small side and white units and fixtures help to reflect light making the room seem that little bit bigger.
Our white gloss finish is second to none, with a completely smooth surface for easy cleaning and a crisp, neutral tone that looks fantastic in any setting.

10 Year Guarantee As Standard
When buying products for the bathroom you need to know that they're going to stand the test of time, especially in a moisture rich environment. 
This is why this product comes with a fantastic 10 year guarantee against any manufacturing defects should the worst happen and the product is not up to standard.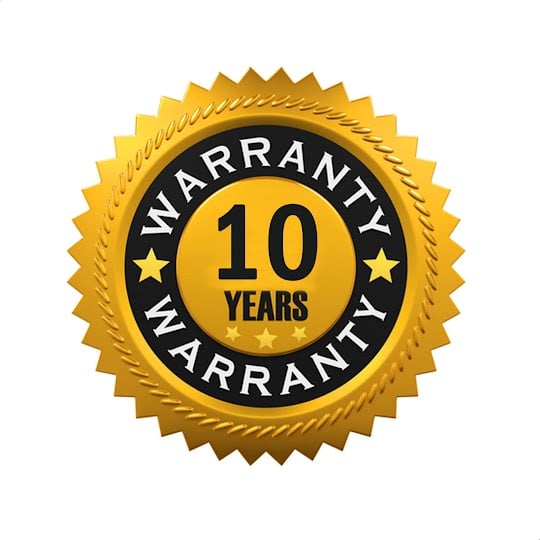 Basin Dimensions:

Basin Unit Dimensions:

Toilet Dimensions:



Toilet Cabinet Dimensions: