Quadrant shower enclosures are a big thing in the bathroom industry now because they offer a really impressive showering space without a taking up too much space in your bathroom.
Our gorgeous range of Luxura quadrant shower enclosures have been exquisitely designed for the modern bathroom with sliding doors for an easy entry and exit. They re operated with sleek handles and ultra-smooth rollers mount at the top and bottom of the doors. The biggest benefit of sliding doors is the lack of projection into the room, meaning you can have a larger enclosure without worrying about space a swinging door would take up.
The framework of the enclosure is constructed from high-grass aluminium which has been polished to a really high shine and within this sits the extremely sturdy 6mm thick thermally toughened safety glass.
These quadrant shower enclosures are of course available to purchase with or without a designer tray so you have the option to refit your entire enclosure should that be your wish.  
Space Saving Quadrant Door
For the perfect small bathroom showering solution you need a quadrant shower enclosure. They feature a much reduced footprint size when compared with a rectangular tray and because the tray is smaller the glass panels are smaller giving you much less to wipe down during cleaning. The doors benefit from a super smooth sliding motion and the frame and handles have a polished surface which is super easy to clean.  

Lightweight, Polished Aluminium Frames
Not only does this enclosure look great with its polished wall profiles and top tracks but its lightweight too due to its precise aluminium engineering. A major benefit of this is that a lightweight product makes for faster and easier installation.  

1850mm Shower Door Height
This shower enclosure has a height of 1850mm giving you both more height to stop water splashing over the top and giving a genuine high-end luxury look.  

Smooth Top & Bottom Mounted Rollers
Sliding doors are great providing they function properly and roll smoothly which is exactly what you get with these doors and their top and bottom mounted roller wheels. Quick release mechanism allow for easy cleaning of the glass panels and with a minimum of 20,000 uses in them you can be sure they won't wear out any time soon!  

6mm Thick Safety Glass
6mm glass is the best of both worlds when it comes to this shower enclosure. It provides a study feel while being light enough to function well on rollers or hinges. The 6mm glass is thermally toughened for added strength and safety.  

Water-Tight Magnetic Closing Mechanism
The last thing you want when using a shower is for water to escape the enclosure. These doors feature a watertight magnetic closing mechanism which secures the doors to stop any spray from your shower escaping.
Stylish Easy-Grip Door Handles
The details of a shower enclosure can make all the difference which is why our Hydrolux range comes with beautifully rounded minimalist door handles. They re easy to fit, easy to get hold of with wet hands and give your bathroom that 5 star hotel look.  

Quick & Easy Installation
This quadrant shower door has been designed so fitting is quick and easy for your bathroom installer. Meaning you'll be enjoying your new shower enclosure before you know it!

The Strongest, Toughest Shower Tray You Can Buy
The patented construction of the Podium shower tray uses the latest high tech materials taken from Formula One motor racing and the aerospace industry to create the strongest and most durable shower tray available. Pictured here with a 44 tonne lorry driving over it, the tray remains totally undamaged.

Built-In Anti-Slip Technology
Around 235,000 people are admitted to A&E every year with slip injuries sustained in the shower.

Podium Shower Trays are tested using the UK Gold Standard, HSE approved, BS 7976:2 Pendulum Slip Test. A score of 35 is required to achieve the top anti-slip rating. The Podium Trays achieved a score of 71, more than double the required standard. This is all down to the built-in textured surface. It's not sprayed on and won't ever need replacing, just cleaning, like you would an ordinary tray.

You are 5,000 times less likely to slip on this surface than on a standard shower tray  

Mineral Torsion Beams For Extra Rigidity
The fusion of space-age high-tech materials and natural minerals in the form of torsion beams give the shower tray extra rigidity. This makes these shower trays some of the strongest per inch.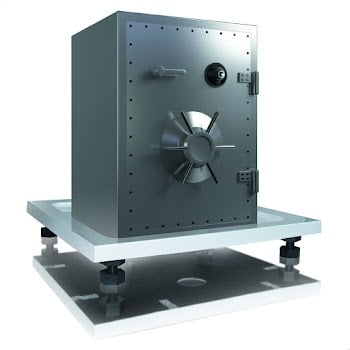 65% Lighter Than Equivalent Size Stone Resin Tray
The days of needing two burly men to haul a shower tray up the stairs are gone! This shower tray is 65% lighter than a stone resin tray of the same size and can be easily lifted and installed by one person.  

Cut To Fit - Goes Where Stone Resin Trays Can't
Podium shower trays can be easily cut to a shape which means a Podium tray can be installed in locations that simply couldn t be done before!

Podium Shower Trays Are Wras Approved
All Podium Shower Trays conform to British and Unified European Standards and are made in England.

They are manufactured with 100% WRAS Approved Phthalate free Materials

Comes Complete With High Flow Waste 
The included Hi-Flow Waste enables water to flow from the shower tray at a rate of 28 litres per minute.
Manufactured to BSEN1329/1:2000 and BSEN1451/1:2000
Vented dome to allow higher flow
Top access for easy maintenance
Quick release inner unit for ease of cleaning

Standard 40mm Connection
These shower wastes have a standard 40mm connection size so you shouldn't have any issues fitting it to your existing plumbing system.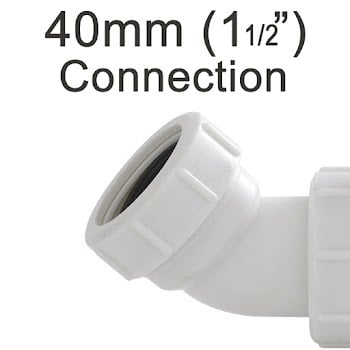 High-Quality CE Marked Product
These shower enclosures are built to an extremely high standard. They re CE tested to comply with BS EN 14428 meaning they ve been put through rigorous testing for use on the UK market.  

15 Year Guarantee As Standard
When buying products for your bathroom you need to know that they re going to stand the test of time, especially in a moisture rich environment. This is why these shower enclosures come with a fantastic 15 year guarantee against any manufacturing defects should the worst happen and the product is not up to standard. If you think that's good then you'll be even happier to hear that the tray is covered for 25 years too!

Enclosure Dimensions:

Shower Tray Dimensions: