How it Compares to the Competition
15mm push fit Connections
You can't beat the ease of a push fit connection when it comes to plumbing and that's exactly what the Bristan Joy electric shower has. Quicker installation is great for the installer and great for the homeowner. It's a win win situation.
 

Longer Riser Rail and Shower Hose
With the Bristan Joy you get a longer than normal (1m) shower riser rail and a equally extended (2m) shower hose to match. This is great for those who use a wheelchair as it allows the shower head to be lowered to a closer position. The shower head bracket uses a paddle design which is easy to move too so getting your shower at just the right height is a breeze. 

Rub Clean Shower Head Nozzles
These brilliant shower heads feature a rub clean spray plate to minimise the build-up of limescale. Limescale is a bathroom pest and can easily block things like shower heads, however with rub clean nozzles you can simply wipe this mess away to continue using your shower at full potential. 

Maintains Constant Temperature in all Conditions
Standard showers can have hot temperature spikes when others in the house turn on taps or flush the toilet.

Thermostatic control means that this shower will hold its temperature steady at all times. It dynamically adjusts the mix of hot and cold water offsetting the everyday changes in water pressure experienced in most family homes. 

Adjustable Shower Rail 
Installation of the riser rail is really easy with the adjustable mounts. You can retrofit your old shower riser rail holes meaning that messing with your tiles can be kept to a minimum. 

Large digital display
To make sure you can always see what setting you're using Bristan have fitted the Joy electric shower with a really large digital display. You'll never have to worry about getting the wrong temperature again! 
 
Easy to use controls
If you struggle with sight or hearing then operating a shower could be tricky. Bristan have considered this with the Joy and ensured that the controls feature audible clicks with beeps that denote changes in settings. It's also benefits from raised markings and larger fonts to make things easier to feel and see.
 

Automatic Shutdown
For a safer showering experience for all the family, this shower benefits from an innovative shutdown feature. This feature allows you to set a maximum temperature setting and an automatic shutdown will occur should the water temperature rise, saving you and your family from accidental scalding.

Warm Up Mode
With a Joy shower you don't need to worry about getting blasted by cold water because your shower isn't up to temperature. It has a warm up mode which tells you when your shower is up to your ideal temperature. The on/off button indicates when your shower is ready by changing colour, saving you from a nasty shock. 

Multiple water & electrical entry points for flexible installation
Water inlets:

Electrical Cable Inlets:

External filter for easy maintenance
Sometimes water can carry particulates that your shower will filter out. This is all well and good providing you've got easy access to said filter to be able to clean it. On the Bristan Joy electric shower the filter is found right underneath the unit by the shower hose connection and can easily be removed should you need to rinse it. 

Cold Water Supply Only
Electric showers are by far the most convenient to install. They connect to a cold water supply only and not to your boiler, warming the water using an element inside the shower. So if you're worried about your brother, sister, partner or anybody else using all the hot water in the house then this electric shower is certainly for you. Because no matter how much you us it, it won't run out or let you down when it comes to heat. 

Extra Large Soap Dish
Attached to the riser rail of the Bristan Joy is an extra-large soap dish. It features retractable hooks for any body washes or shampoos plus ample space to store soap for the entire family. It really is a quality feature that's often missed on other showers. 

BEAB care approved
A BEAB Care Mark approved product will guarantee a stable water temperature. It also guarantees that the user will protect from scalding if there were rapid changes in incoming water temperatures. The BEAB Care Mark can only be awarded to products that already have standard BEAB approval meaning that the product has additional safety and performance features. These features have been developed to keep in mind the care industry like hospitals, care homes and hotels. 

RNIB Tried & Tested
RNIB approval on a product lets blind and partially sighted people know that it is suitable for them. RNIB tried and tested is based on a thorough user testing experience so you know that it's been designed and made to suit your every need. It ensures that the product features the highest usability and accessibility for extra peace of mind. 
5 Year Guarantee as Standard
High-quality parts and precision engineering put these products together and we want you to be confident of that, so to put your mind at ease we cover you with a 5 year long guarantee.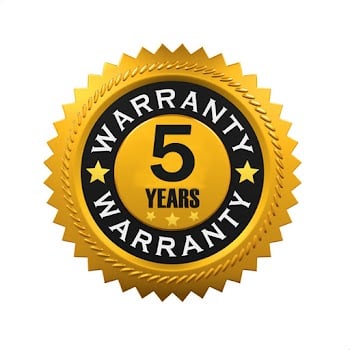 Dimensions: