What's Included:
1 x Coram Premier 8 760mm Pivot Shower Door - 8mm Glass

1 x Coram Premier 8 760mm Side Panel - 8mm Glass

1 x Coram Coratech 760 x 760mm Easy Plumb Tray

1 x Shower Waste Tray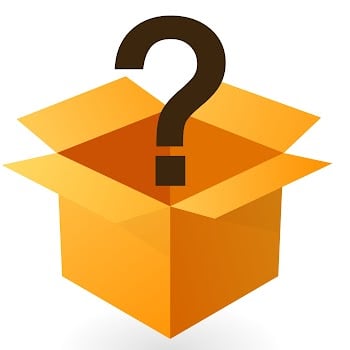 Easy Access Pivot Door
Some shower enclosures can be a squeeze to get into but with pivot shower doors this isn t a worry. The silky smooth pivoting door opens wide to allow a large opening space, giving you plenty of room to get in and out of your shower comfortably. 

Lightweight, Polished Aluminium Frames
Not only does this enclosure look great with its polished wall profiles and bifold design but its lightweight too due to its precise aluminium engineering. A major benefit of this is that a lightweight product makes for faster and easier installation. 

455mm Entry Width
The shower door projects into the room when fully open, giving you a fantastic 455mm of space to get in and out of your shower comfortably. 

2000mm Shower Door Height
This shower enclosure has a height of 2000mm giving you both more height to stop water splashing over the top and giving a genuine high-end luxury look. 

Easy Clean Glass Panels
A special coating has been applied to the glass panels to ensure cleaning is fast and easy. A simple wipe down will bring back crystal clear glass time and time again. 

8mm Thermally Strengthened Safety Glass
Bath and shower screens are large panes of glass so it s important that they re strong. These panels have been thermally strengthened so they don t just look great but they re strong and safe too. They re made from 8mm thick glass for a weighty, high-quality feel that still allows it to move with ease. 

Reversible Wall Fixings
These enclosure doors have reversible wall fixings, allowing you to choose whether you'd like your door to open out to the left or to the right, giving you flexibility on your placement.
Adjustable Profiles For Uneven Walls
It's quite common for homes to have walls which aren't quite true or straight, which is why these stunning wall channels come with an added 20mm of adjustability on each side. This totals 40mm of adjustment to ensure everything is fitted neatly. 

CE Marked Product
This product has been CE marked to ensure full compliance with BS EN 14428. This means that not only is it suitable for the UK market but it's been rigorously tested for safety.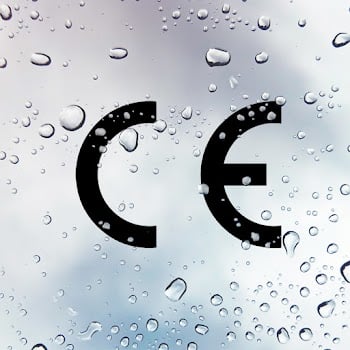 BS EN 14428 Conformity
We pride ourselves on the quality of our products which is why they always meet the highest standards of safety. These enclosures conform with BS EN 14428 which is the European standard for enclosures.

Easy Plumb Shower Tray Design
Easy plumb shower trays are ideal for situations where a solid floor is stopping you from fitting the waste underneath the floorboards. They raise the level of the shower tray using quick-fit, screw in feet so you can fit the waste and it's pipework neatly underneath. This is then all concealed with specially designed panels which are included too. 

Unique Watertight Design
Conventional shower trays are either flat top, which are prone to leaking, or four upstand, which create a dirt trap between the edge of the shower tray and the enclosure. Coram s shower trays have tiling upstands, for a perfect seal on the wall edges, together with a unique and patented, easy-clean Waterguard on the outer edges. 

Strength & Rigidity Without Excess Weight
The revolutionary Coratech resin makes Coram s new Waterguard shower trays less than half the weight of any other resin based trays. This makes fitting a one man job, even with the largest trays which still weigh less than 25kg. 

More Hardwearing & Scratch Resistant Than Standard Trays
Traditional gel coated shower trays are prone to irreparable chipping and scratches, whereas the acrylic capped ABS surface of these new trays is much tougher. And if any minor scratches do occur, they can simply be polished away with a diluted cream cleanser. 

Comes Complete With Waste
The included waste enables water to flow from the shower tray at a rate of 36 litres per minute.

50mm diameter

Top access for easy maintenance

Quick release inner unit for ease of cleaning

Polished chrome finish

Standard 40mm Connection
These shower wastes have a standard 40mm connection size so you shouldn't have any issues fitting it to your existing plumbing system.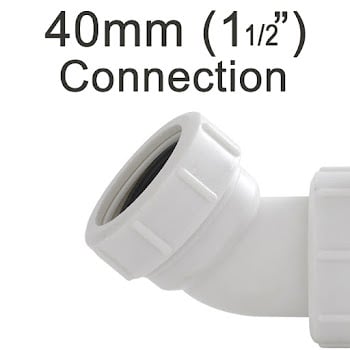 10 Year Guarantee As Standard
When buying products for your home you need to know that they re going to stand the test of time. This is why this product comes with a fantastic 10 year guarantee against any manufacturing defects should the worst happen and the product is not up to standard.

Pivot Door Dimensions

Side Panel Dimensions

Shower Tray Dimensions