Mirrored bathroom cabinets are perhaps the best and most effective way of saving space in your bathroom, as they provide a practical storage solution for all of your toiletries and bathroom accessories. The minimalistic Hampton Triple Door Illuminated Cabinet is a great option for those who're lacking the storage space in their bathroom and want to inject some style into their bathroom
The Hampton cabinet is a brilliant storage solution for your bathroom, which concealed behind three double sided mirrored doors and LED light bar. It includes everything you need to ensure that you're always looking your best. As well as offering hidden storage and three large mirrors, this handy cabinet includes an integrated shaver socket, which can be used to charge electric toothbrushes and to power other things like electric shavers.
For a quick and easy installation process, this bathroom cabinet includes an innovative Hang 'N' Lock system. This is a safe and secure installation method for mounting bathroom cabinets, mirrors and other large objects to the wall. It's very easy to follow, making it perfect for those who next to nothing about DIY and is a one-man job. The fully adjustable bracket allows for the cabinet to be changed even after fixing holes have been drilled.
For added reassurance, the Hampton Triple Door Cabinet comes complete with a fantastic 1 year guarantee.
Features and benefits:
Minimalistic and contemporary mirrored cabinet

Three double-sided mirror doors

Includes an LED light bar

Two adjustable durable glass shelves

Integrated shaver socket

Easy to install thanks to the Hang 'N' Lock system

180° hinges

Complete with a 1 year guarantee

Dimensions:
Height: 700mm

Width: 900mm

Depth: 118mm
Mains Powered
Take the hassle out of having to replace batteries with this mains powered LED illuminated bathroom mirror cabinet. LED's are very energy efficient, so you don't have to worry about your electric bill going up when you're using it! 

Integrated Shaver Socket 
Charging your shaver in various places around the house can be a pain, especially if you can't do it in your bathroom. This mirror comes with an integrated shaver socket which can even be used to charge your electric toothbrush!  

100% Pre-Assembled and Ready to Use
 No more "Flat Pack Nightmares" this product comes fully assembled and ready for use. You won't have to worry if you have the right tools to assemble it, or whether that left-over pack of screws means you have put it together wrong!
Just take it out of the box and you are ready to go.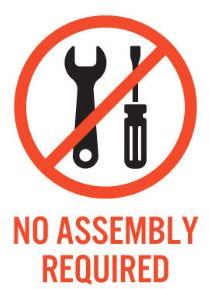 Dimensions: