')}.close_fad9f2ce:hover{content:url('data:image/svg+xml;charset=utf-8,');cursor:pointer}.close_fad9f2ce:active,.close_fad9f2ce:focus{outline:none;content:url('data:image/svg+xml;charset=utf-8,')}.hidden_fad9f2ce{visibility:hidden}.linkListItem_c5185a9e{font-size:12px;line-height:16px;font-weight:400;font-family:Open Sans,mm-main,arial,sans-serif;list-style:none}.linkListItem_c5185a9e a{color:inherit;text-decoration:none;outline:none;cursor:inherit;width:100%;font-weight:400}.linkListItem_c5185a9e a:hover{cursor:pointer}.linkListItem_c5185a9e a:active,.linkListItem_c5185a9e a:hover{text-decoration:underline}.linkListItem_c5185a9e a:visited{color:inherit}.linkListItem_c5185a9e a:focus{text-decoration:underline}.linkListItemDefaultDark_c5185a9e{color:#fff}.linkListItemDefaultLight_c5185a9e{color:#0c193a}.linkListItemSecondaryDark_c5185a9e,.linkListItemSecondaryLight_c5185a9e{color:#8b91a1}.linkListItemPrimaryDark_c5185a9e,.linkListItemPrimaryLight_c5185a9e{color:#29b9ad}.linkList_db6703e6{padding:0;margin:0;list-style-type:none;font-family:Open Sans,mm-main,arial,sans-serif;width:100%}
Product details
Features
Material

Plastic

Kind

Planter

Color

Green

Warranty

2 years
Description
Display your favourite flower or plants beautifully with this garden planter with trellis! Crafted from weather-resistant PP, the raised bed is lightweight and suitable for outdoor use. It has a large flower box with a capacity of 90 L to accommodate a considerable number of green plants and flowers. The integrated trellis offers great support for climbing plants, and also adds an impressive and decorative effect when covered with beautiful climbing plants.
Specifications:
Colour: Anthracite
Material: PP (polypropylene)
Dimensions: 100 x 43 x 142 cm (W x D x H)
Capacity: 90 L
Suitable for indoor and outdoor use
Features trellis and draining bottom
Frost and UV resistant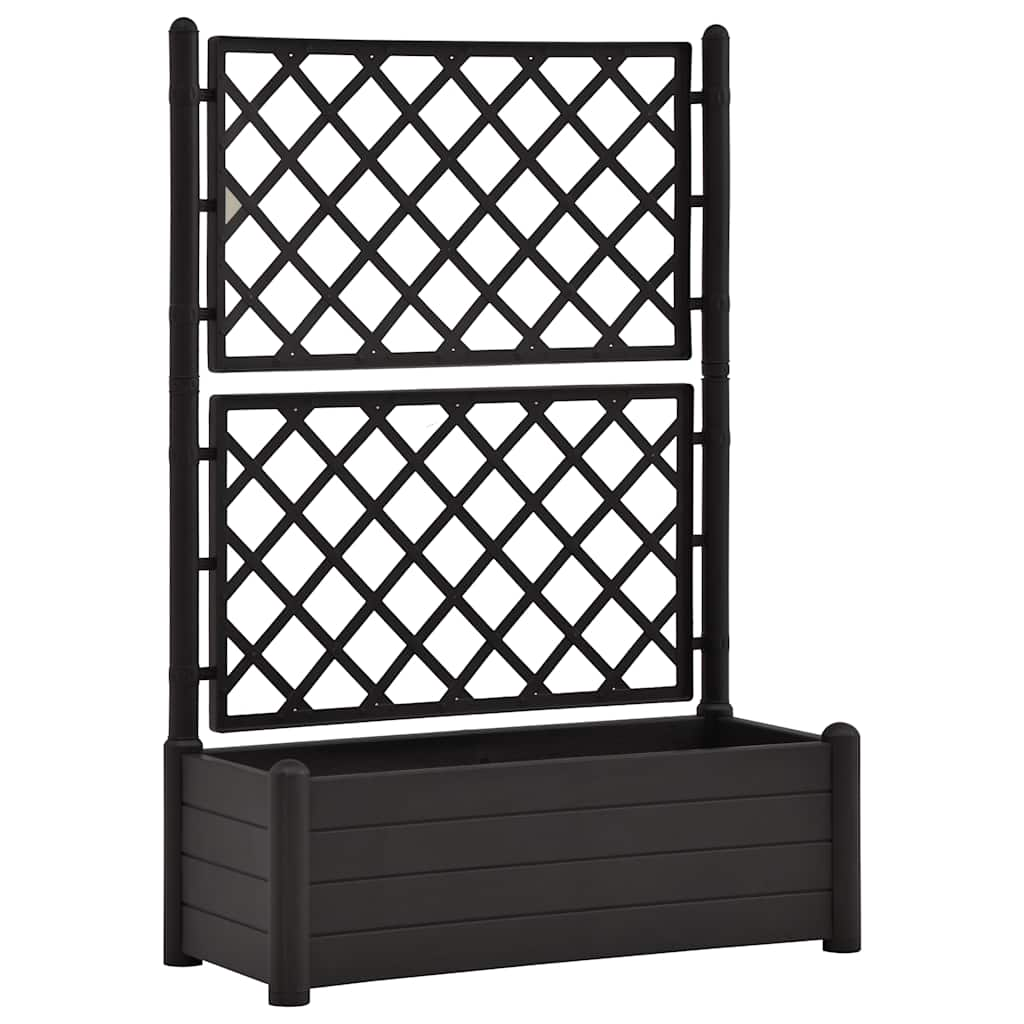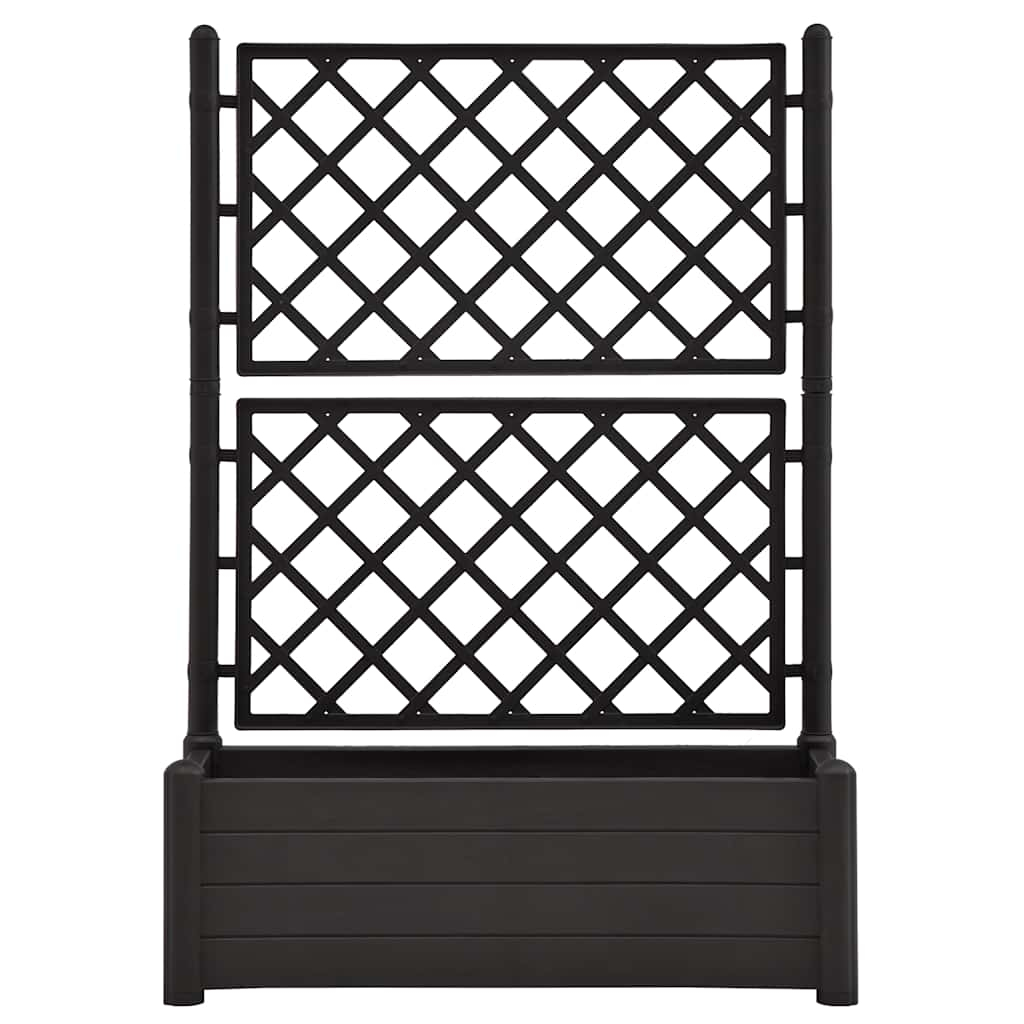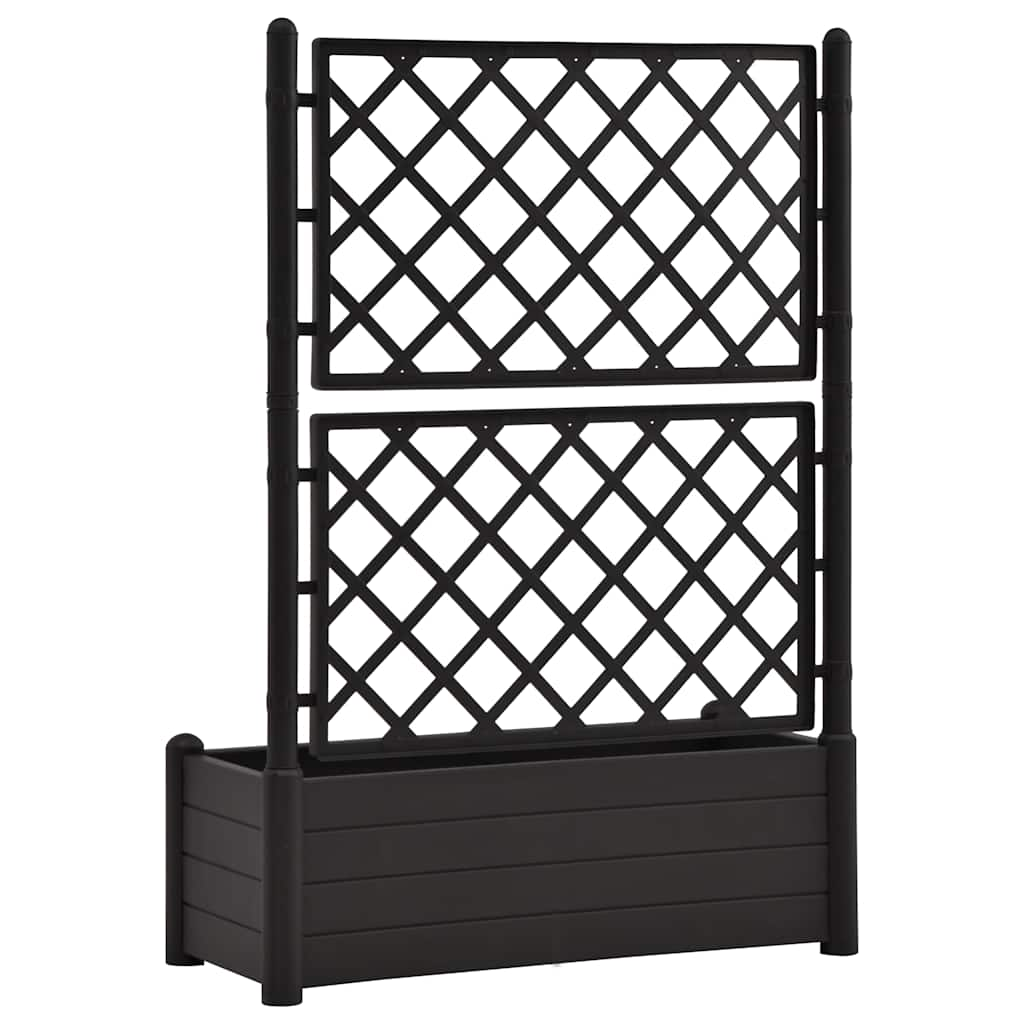 Do you need more information?
*Free shipping availability will depend on your postcode, this information will be available at checkout.