Kitchen Mixer Tap
A lot of properties still feature separate taps for hot and cold water. They take up a lot of space around your basin and make it difficult to wash your hands, providing you with scolding hot or freezing cold water. You can easily avoid this with a mixer tap. They connect both your hot and cold feed to the same tap body, using just a single tap hole. They re easy to control with a single lever and allow you to get your desired water temperature each and every time. 

Practical U-Spout
Featuring an innovative U-spout this tap is a brilliant addition to any modern kitchen. The U-spout provides height to the unit, allowing ample space for washing up, great for those annoyingly large pots and pans. 
Reliable Ceramic Cartridge
Are dripping taps starting to drive you crazy? Drip, drip, dripping at all hours of the day? If this sounds familiar then you need to upgrade! This stylish tap contains a ceramic cartridge which provides long-lasting reliability and a smoother quarter-turn action for easier operation. It's never been easier to acheive the temperature and flow you need!


 

Solid Brass Body
Solid brass is known for its durability and long life in wet corrosive environments. Tap bodies made from brass will last decades, and can stand up to a lot of wear and tear. In fact, brass fixtures almost always stand up to hot water damage and other corrosive environmental factors better than any other material, including plastic and steel. Plus, its sturdiness makes it hard to damage through daily use 

Twin Lever Tap
Finely tuning the perfect water temperature can sometimes be a bit tricky. Adjusting the lever bit by bit is frustrating and unnecessary especially when a twin lever tap can do this for you much more efficiently. One lever controls the hot and the other the cold to bring perfect harmony to your bathroom.
 

Suitable for all water pressures
Not only does this tap look great but it's also compatible with your water system too. In fact, these taps are so clever that they've been designed to work with any type of water pressure. What more could you want?

360 degree adjustable spout
The perfect complement for your kitchen sink is a good, functional tap to go with it. This tap not only looks fantastic but with a 360 degree adjustable spout you can swivel it back and forth to swill or fill different sink bowls. After all you can never have too much practicality in the kitchen!
 

Anti Splash Spout
No more embarrassing water sprays thanks to the anti-splash tap nozzle. The honeycomb aerator design mixed air into the water to create a water flow with zero splash.

 
Flow Rates (l/min):
Flow rate at 3 Bar: 18.13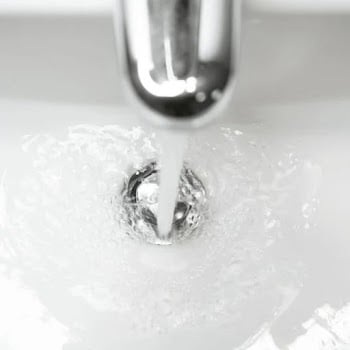 Brushed Stainless Steel Finish
Brushed stainless steel taps are a brilliant choice for any busy household due to their versatility and functionality. One of the main benefits of owning a brushed steel tap is that they don t show fingerprints, meaning the tap will constantly look freshly cleaned, this is the perfect option for family households. 

5 Year Guarantee
High-quality parts and precision engineering put these products together and we want you to be confident of that, so to put your mind at ease we cover you with a 5 year long guarantee.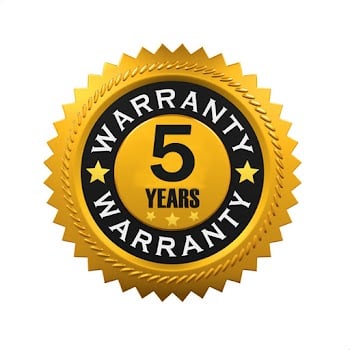 Dimensions: