Sourcing the perfect bath for your home is a bigger investment than most people think, you need something that s not only stylish and durable, but also affordable.
Room sizes in modern houses are unfortunately getting smaller and it s not uncommon for people to have to choose between a bath and a shower. If this sounds familiar worry no more. With a Ceramica L shaped bath with screen and panel you can decide whether you want a quick shower or a soak in the tub. The stunning glass screen is hugely practical for keeping the rest of the room dry and stops those horrible curtains getting stuck to you.
Finished in a crisp, neutral white this L shaped bath will brilliantly blend with any style of d cor. The bath is made from acrylic which is then strengthened with an 18mm wooden base board and finally coated in fibreglass for strength and durability. They also feature an ingenious leg set which bolts directly to the bath giving it that extra strength and rigidity.
What's Included:
Ceramica L Shaped Shower Bath - 1600mm Left Hand

Essentials Square Shower Bath Screen

Ceramica White Gloss L Shaped Shower Bath Front Panel - 1600mm

Ceramica White Gloss L Shaped Shower Bath End Panel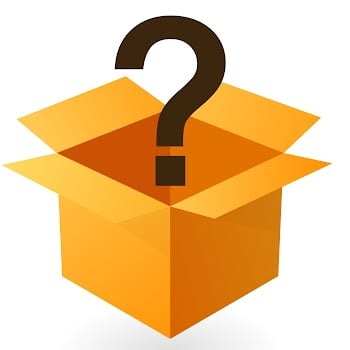 L Shaped Shower Bath
Modern, straight edges and added space for showering are what define an L shape bath. One end, usually the shower or tap end, is wider to allow you all the space you need when showering. It also gives you added space for lounging in a bath, because you can of course do whichever you want, any time you want.
 

Side And End Panel Included
This is one of our matching panel packs so you ll be supplied with both a side and an end panel, designed specifically for baths which are fitted within a corner. They re the obvious choice to not only save money but to guarantee a perfect colour match.

Do I Need A Left Or A Right-Hand Bath?
Once you ve decided on a style you need to know what hand of bath you need as left and right can be a bit confusing. I mean, what is it left or right from? The bath? The wall? Who knows!

What we recommend is that you imagine standing at the foot of the bath, looking down towards the larger area where you shower. The widest area will be on one side and will define which hand you need. So, if the wall is on your right and the wider section left, you need a left-hand bath. The opposite applies if the wider section is on the right.

Made With Genuine Lucite Acrylic
Not all acrylic baths are made the same! One way that inferior baths cut costs is to use lower grade acrylic. Rest assured that this bath is made with the very best - Genuine Lucite acrylic.

A beautiful surface texture that feels comfortable against the skin

Maximum strength, durability and toughness to withstand frequent use

The highest resistance to everyday wear and tear, stains, and superficial scratches

The best resistance to Ultraviolet light degradation and household chemicals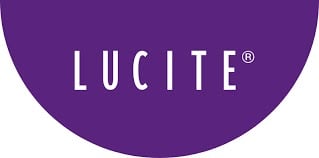 Fully Encapsulated Base Board For Maximum Strength
This bath has an 18mm thick construction grade, fully encapsulated baseboard. The purpose of the baseboard is to add strength and rigidity to the base of the bath. In premium quality baths the baseboard is fully encapsulated in glass reinforced plastic. This is more expensive to manufacture but provides maximum strength and stability. 

Reinforced With GRP For Maximum Strength And Rigidity
Many people mistakenly think that the strength and rigidity of an acrylic bath are determined by the thickness of the acrylic sheet used to make it. This simply isn't true. The quality and amount of Glass Reinforced Plastic (GRP) sprayed onto the acrylic is what makes all the difference. 

3 Tap Positions
With this L shape shower bath there are no pre-drilled tap holes, giving you the flexibility on where you would like to position your taps. Choose between either of the back two corners or on the L side above your overflow in the centre.


10 Year Guarantee As Standard
When buying products for your home you need to know that they re going to stand the test of time, especially in a moisture rich environment like the bathroom. This is why this product comes with a fantastic 10 year guarantee against any manufacturing defects should the worst happen and the product is not up to standard.


Bath Dimensions:

Side Panel Dimensions:

Screen Dimensions: