If you're on the hunt for the perfect shower cabin then our range of Vidalux Shower Cabins are definitely worth considering! Available in several different finishes to suit any bathroom style, these cabins have been designed with practicality in mind. Featuring fantastic Triton showers and flawless door control, these Vidalux Shower Cabins are sure to impress. 

Complete all in one shower cabin
This shower cabin has been designed with convenience in mind, featuring everything you need to make your shower easy and hassle free. Comes complete with a cabin, easy plumb shower tray, 9.5kW electric shower and added features such as glass storage shelf with a built in towel rail for ultimate convenience.  

6mm thick safety glass
6mm glass is the best of both worlds when it comes to this shower cabin. It provides a sturdy feel whilst being light enough to function well on rollers. The 6mm glass is thermally toughened for added strength and safety.


Easy glide quick release rollers
Using the cabin door is a dream with high-quality top and bottom mounted rollers. They glide smoothly allowing you to enter or leave the shower with ease and even benefit from a quick release mechanism on the bottom rollers to allow easy access for thorough cleaning.
 

Black glass internal panels
This shower cabin features black glass panels inside, contrasting boldly against the white shower tray. The contrast creates a stylish feature in your bathroom that is sure to impress!
 

Stylish chrome handles
This shower cabin features a pair of stunning modern bar handles that help with the smooth operation of your cabin doors. They re sleek, stylish and will blend perfectly with the rest of your bathroom.
 

Triton Aspirante black gloss electric shower
Included within this shower cabin is the fantastic Triton Aspirante electric shower unit. Featuring illuminated control buttons and a phased shutdown, which flushes out preheated water after use to help reduce limescale build up. With a sleek modern design and finished in a stylish black gloss, this shower is sure to impress.


 

Only a cold water supply required
Electric showers are by far the most convenient to install. They connect to a cold water supply only and not to your boiler, warming the water using an element inside the shower. So if you're worried about your brother, sister, partner or anybody else using all the hot water in the house then this electric shower is certainly for you. Because no matter how much you us it, it won't run out or let you down when it comes to heat.
 

Easy to use separate controls
The Triton Aspirante electric shower features an illuminated simple to use control knob which operates the temperature and flow of your shower. There's a separate push button for on/off control that lets you turn the shower off without losing your ideal temperature and flow settings which can be saved ready for your next shower!


 
1 spray shower handset
This shower handset is an excellent feature in your shower cabin as they enable you to soak those hard to reach places and give you ultimate flexibility. This stunning shower handset features a stylish chrome finish and 1 spray setting that gives you ample water flow for a refreshing shower every time. 

Adjustable riser rail
The great thing about this shower handset is that it sits on an adjustable holder on the chrome riser rail. The adjustable handset holder allows you to adjust the height of the shower head up and down the riser rail, making it incredibly practical for the whole family! 

1250mm shower hose
To ensure maximum flexibility while showering you'll be supplied with a 1250mm long shower hose. They're easy to clean and match perfectly with the chrome shower.
 

Easy plumb shower tray
If you re installing a shower enclosure on a hard floor or you don t have the space to fit a waste and pipe underneath a low profile tray then a practical Easy Plumb shower tray is certainly the way to go. They offer ample space to fit a good sized shower waste and come finished in a crisp, bright white. They work using sturdy legs to support your weight and matching white panels to discreetly hide them. Easy Plumb shower trays are the perfect solution to nightmare plumbing situations.


Reinforced tray base with support
To ensure ultimate comfort and security, the easy plumb shower tray has a reinforced acrylic base which sits on a steel support frame. This gives your tray superior strength so you can be assured that you can use your shower cabin comfortably and safely. 


Completely leak free showering
To ensure ultimate comfort and security, the easy plumb shower tray has a reinforced acrylic base which sits on a steel support frame. This gives your tray superior strength so you can be assured that you can use your shower cabin comfortably and safely. 
  

Round chrome waste and connector
This round high-flow shower waste and connector has been designed to quickly and efficiently drain water, with the stylish round chrome cover bringing a sense of style to your shower cabin. The unique 55mm diameter high-quality round waste cover finished in a polished chrome will perfectly match the other fittings and accessories within your bathroom. 

Practical glass shelf with built in towel rail
There's nothing worse than getting into your shower cabin and realising you've left your shampoo on the other side of the bathroom! This shower cabin features a stylish glass shelf which is perfect for displaying your shampoo, conditioner and shower gel so everything is exactly where you need it when showering. The built in towel rail is incredibly handy to keep a towel hung ready for when you need it. 

BEAB care approved
A BEAB Care Mark approved product will guarantee a stable water temperature. It also guarantees that the user will protect from scalding if there were rapid changes in incoming water temperatures. The BEAB Care Mark can only be awarded to products that already have standard BEAB approval meaning that the product has additional safety and performance features. These features have been developed to keep in mind the care industry like hospitals, care homes and hotels. 

CE marked product
This product has been CE marked to ensure full compliance with BS EN 14428. This means that not only is it suitable for the UK market but it's been rigorously tested for safety. 

BSI Kitemark approved
This shower has been approved by the British Standards Institution as a high quality item, giving you peace of mind knowing you're buying a reliable product.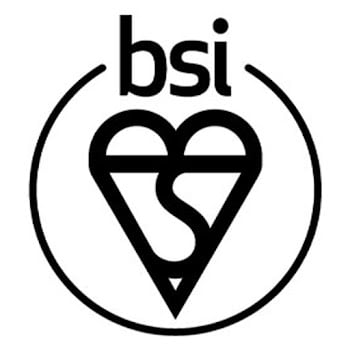 ISO 9001 approved shower cabin
This shower cabin has been recognized by the International Organization of Standardization. This means that it has passed thorough checks and has been approved to be a high quality product.  

Vidalux Pure E Shower Cabin Video

Vidalux Pure E Shower Cabin Range

 

[isdntekvideo]

Triton Aspirante Shower Video

Stylish Triton Aspirante Electric Shower

 

[isdntekvideo]    
Dimensions: