Constructed from high-quality brushed nickel with a smooth u-spout finish, the Astoria Single Lever tap is both convenient and modern. The timeless design will suit most styles of kitchen sink, from classic stainless steel to modern granite in every colour, the tap will help to offset the colour with it's smooth and sleek brushed nickel finish. The tap itself is strong and very durable with added stability thanks to the heavy base.
The carefully crafted u-spout on the Astoria Single Lever tap enables these kitchen taps are multipurpose; capable of reaching across your main sink bowl, and to other bowls if you have a 1.5 or double bowl design. With a spout height of 241mm, the tap should also be high enough to allow for the filling of even the largest of pots and containers, making a convenient addition to any kitchen.
The design is very adaptable, with a monobloc construction for use on single hole sinks. The system also allows for a bar pressure suitability up to 5.0, so it's suitable for a large percentage of homes. While the Astoria Single Lever tap has a modern design with smooth edges and a fresh finish, it is a hard-wearing, strong, and versatile option for any household. 
Features and Benefits:
With a u-spout design, these Astoria Reginox taps ensure that plenty of height is retained in the sink for the ability to fill larger containers and pans.
Like to keep your taps sparkling clean without constant maintenance? The low maintenance of the brushed nickel ensures that clean taps can be achieved with very little in the way of cleaning and maintenance.
Excellent control is guaranteed with the single lever offering ease and practicality with control over the water temperature and water pressure.
Extra stability is provided thanks to the sturdy base, with the swivel spout giving you additional control over the use of the tap.
The bar pressure suitability of between 0.4 and 5.0 means that a large number of homes can reap the full benefits of the Astoria Brushed Nickel tap.
Need a tap to perfectly match your kitchen design? The sleek design of the Astoria gives it plenty of versatility when it comes to matching different styles and designs of kitchen.
Technical Specifications
Total Height: 319mm
Spout Height: 241mm
Reach of Spout: 202mm
Bar: 0.4-5.0
Number of Levers: One
Material: Brushed Nickel
Monobloc Construction
Blade U-spout
Swivel Spout
Solid Brass Body
Solid brass is known for its durability and long life in wet corrosive environments. Tap bodies made from brass will last decades, and can stand up to a lot of wear and tear. In fact, brass fixtures almost always stand up to hot water damage and other corrosive environmental factors better than any other material, including plastic and steel. Plus, its sturdiness makes it hard to damage through daily use  

Flow Rates (l/min):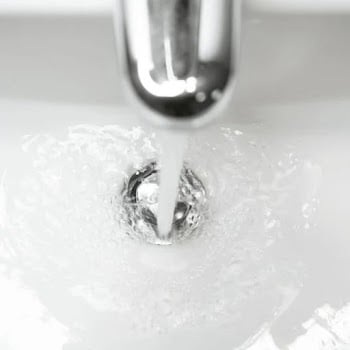 5 Year Guarantee
High-quality parts and precision engineering put these products together and we want you to be confident of that, so to put your mind at ease we cover you with a 5 year long guarantee.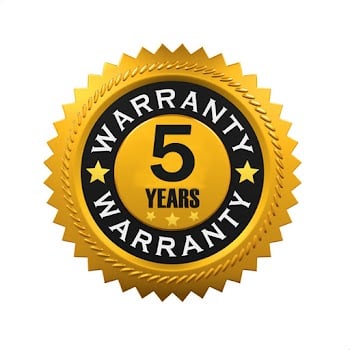 Dimensions: