Finding the right sink for your kitchen is absolutely crucial to the overall look of the room. If you have a larger kitchen and worktop area, then you will find that you have more of a free reign over the size and style of your new sink. To maximise practicality, we present to you, the Centurio integrated Stainless Steel 2 Bowl Sink.
With a 2 bowl sink you can let the dishes soak in warm soapy water and still have the second bowl free to prepare food, making drinks, anything else you so decide. Please note, this sink is for integrated installation only. The sink is to be placed on the surface of the kitchen worktop, making it extremely easy to install, it s supported by the frame and versatility meaning that its compatible with any worktop material.
A stainless-steel construction is one of the most popular materials when it comes to kitchen sinks and there s a good reason for that. The popularity is due to the extreme durability, which makes it far more scratch and stain resistant material than any other type of material. It s also super easy to clean and maintain to, ensuring the surface the will remain as bright and shiny as the day you purchased it.
Features and benefits:
2 bowl sink

Integrated installation

Stainless steel construction

Versatile style

Highly durable and hardwearing

10 year guarantee
Stainless Steel Material
Perhaps the most popular material used for kitchen sinks is, stainless steel due to its many practical benefits, stainless steel sinks offer durability and timeless style that will look great in both modern and traditional kitchens! It s a functional and long-wearing material that is designed to be robust and easy to clean. 

2 Bowl Sink
2 bowl kitchen sinks are ideal for larger kitchens. The double-bowl design provides additional sink space for added convivence. 2 bowl sinks are great for busy family kitchens who are constantly on the go.
Integrated Installation
This kitchen sink is to be mounted flush with the worktop for a stylish and seamless finish. The top of the sink lies flush with the top of the worktop and has the advantage of being both hygienic and sleek. 

18/10 Quality Grade 0.9mm Stainless Steel
Stainless steel is stain resistant, hard wearing and easy to clean. However, not all stainless steel is the same. It actually comes in different grades and thicknesses. The highest grade 18/10 contains 18% Chromium and 10% Nickel, which gives higher rust resistance, better ability to hold a shine and greater rigidity for the same weight. This sink has a gauge of 0.9mm. 

800mm Cabinet Width
The style and size of your new kitchen sink is important but what a lot of people forget to check is the size of the cabinet that it s being installed into, especially if you ve had new worktops too. This sink has been designed to fit into a 800mm wide cabinet. 

Matching Basket Strainer Waste Included
Comes complete with high quality stainless steel sink basket strainer waste kit.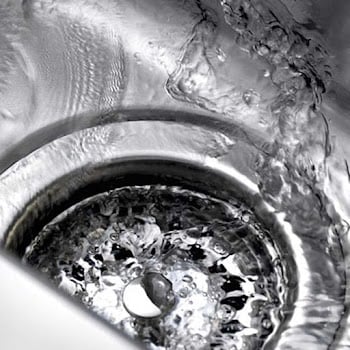 Waste Pipe Kit Not Included
This sink doesn't come with a pipe kit included, this would need to be purchased separately. 

You May Also Like:
Reginox Panama Waste Kit - Available Here
View Our Range Of Kitchen Taps - Available Here
10 Year Guarantee As Standard
When buying products for your home you need to know that they re going to stand the test of time, especially in a moisture rich environment like the bathroom. This is why this product comes with a fantastic 10 year guarantee against any manufacturing defects should the worst happen and the product is not up to standard. 

Dimensions:

Cut Out



How to install a Reginox Inset Kitchen Sink

Video will open in a new window
Using the eBay App? Paste link into a browser window:

[isdntekvideo]  

How to install a Reginox Integrated Kitchen Sink

Video will open in a new window
Using the eBay App? Paste link into a browser window:

[isdntekvideo]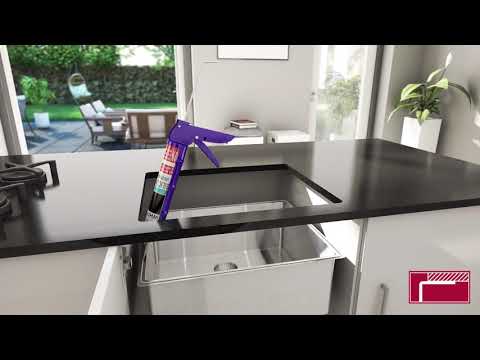 How to Install a Reginox Undermounted Kitchen Sink

Video will open in a new window
Using the eBay App? Paste link into a browser window:

[isdntekvideo]