Reliable Composite Cartridge
Your new tap will never fail on you thanks to the composite cartridge contained inside. This cartridge provides long-lasting reliability and a smoother lever action for easier operation.We'll guarantee that It's never been easier to acheive the temperature and flow you need!

 

Solid Brass Body
Solid brass is known for its durability and long life in wet corrosive environments. Tap bodies made from brass will last decades, and can stand up to a lot of wear and tear. In fact, brass fixtures almost always stand up to hot water damage and other corrosive environmental factors better than any other material, including plastic and steel. Plus, its sturdiness makes it hard to damage through daily use 

Single Lever Taps
If you're struggling to find a minimalist look for your kitchen then we understand your plight. Taps can be complicated and in this day and age, all you want is something easy to use that looks great. Luckily, we have just the thing for you with our innovative single lever taps. As the name suggests, these taps are easy to use with just a single lever controlling the flow and temperature of the water. 

Practical U Spout
Are you bored of fitting in with the crowd? Wanting to find a kitchen tap with a unique twist? Then this is the perfect option for you! Featuring an innovative U-spout this tap is a brilliant addition to any modern kitchen. The U-spout provides height to the unit, allowing ample space for washing up, great for those annoyingly large pots and pans. 

Adjustable Spout
The perfect complement for your kitchen sink is a good, functional tap to go with it. This tap not only looks fantastic but with an adjustable spout you can swivel it back and forth to swill or fill different sink bowls. After all you can never have too much practicality in the kitchen! 

Aerator Feature
If you want to start saving money on your water usage then aerators on your taps are the way to go. You won't notice much of a difference in terms of flow and pressure but will notice a difference when it comes to your bank balance. Aerators act as a sieve, turning a single flow of water into many smaller streams, reducing the flow of water by up to 10 litres per minute! 

Modern Round Styling
Take the overall appearance of your kitchen to a new level by improving the look of your taps. This tap is the perfect complement for your modern kitchen with striking looks, smooth rounded edges, and a contemporary design to suit any space you have. 

Copper Finish
The stunning copper finish of this tap is sure to impress. Copper is extremely popular in a kitchen as it creates a real focal point, especially when paired with a matching sink and drainer. You'll certainly be the envy of all your friends. 

 

Flexible Tails Included
You get your new tap delivered. You're excited. You open the box only to find out that you're missing the flexible tails to connect it to your plumbing. Frustrating! You can order a new set online or run to a local shop. Either way it's annoying! Thankfully with this tap you don't need to worry as the flexible tails are included. Resume excitement!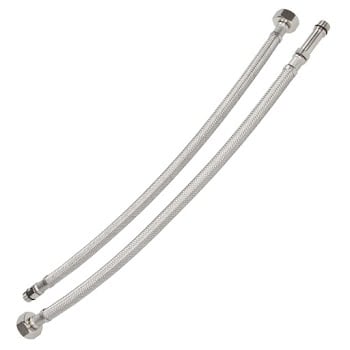 5 Year Guarantee
High-quality parts and precision engineering put these products together and we want you to be confident of that, so to put your mind at ease we cover you with a 5 year long guarantee.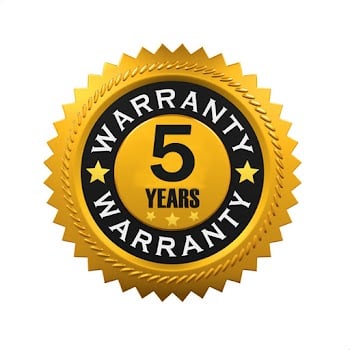 Dimensions: