Classical elegance with practical benefits, the Reginox Kansas Inset Stainless Steel Sink is a brilliant addition to any kitchen, no matter the style or design. Stainless steel kitchen sinks are still one of the most popular choice of sink within the UK, and there's a good reason why, they're low maintenance; corrosion and rust-resistant, and providing they're cared for properly, they should not stain, and this Kansas sink from Reginox is no acceptation!
Depending on your preferred finish the Kansas sink can be installed via three stylish methods, inset, integrated and undermount. Inset sinks are raised from the worktop and are to be installed from above into a prepared hole in your worktop, this can be laminate, wood or a solid surface. An undermount installation is where the sink will be fitted beneath granite, wood or solid surface worktops, allowing for a smooth surface. An undermount sink gives an edgeless finish that is perfectly integrated into your kitchen whilst being super easy to clean!
For added reassurance, this sink comes complete with a brilliant 10 year guarantee, which covers any factory defects which may occur over time (something that nobody wants!).  
 Stainless Steel Material
Perhaps the most popular material used for kitchen sinks is, stainless steel due to its many practical benefits, stainless steel sinks offer durability and timeless style that will look great in both modern and traditional kitchens! It's a functional and long-wearing material that is designed to be robust and easy to clean.

 Matte Inox Finish
This stainless steel sink has an incredibly stylish matte inox finish, giving the sink a smoother and softer appearance without losing the benefits of stainless steel when it comes to durability.
3 Way Installation
This sink can be installed in 3 different ways, depending on your desired effect. The installation types are integrated, semi-integrated and undermount. An integrated sink is mounted flush to the worktop. The worktop and the edge of the sink fit together seamlessly which makes the worktop super easy to clean. Undermount sinks are mounted underneath the worktop or at midlevel, this increased the usable worktop space. A semi-integrated installation is where the integrated sink is placed within an inset sink unit – this means the edge of the sink sits on the worktop.
Single Bowl Sink
Single bowl kitchen sinks are the perfect purchase for those with smaller kitchens as they take up minimal room on the worktop. Whilst they may be small, they don't lack functionality, as they offer plenty of space for washing large dishes, pots and pans.
18/10 Quaility Grade 0.9mm Stainless Steel
Stainless steel is stain resistant, hard wearing and easy to clean. However, not all stainless steel is the same. It actually comes in different grades and thicknesses. The highest grade 18/10 contains 18% Chromium and 10% Nickel, which gives higher rust resistance, better ability to hold a shine and greater rigidity for the same weight. This sink has a gauge of 0.9mm.

600mm Cabinet Width
The style and size of your new kitchen sink is important but what a lot of people forget to check is the size of the cabinet that it's being installed into, especially if you've had new worktops too. This sink has been designed to fit into a 600mm wide cabinet.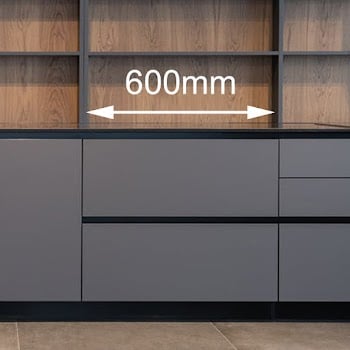 Matching Basket Strainer Waste
Comes complete with high quality stainless steel sink basket strainer waste kit.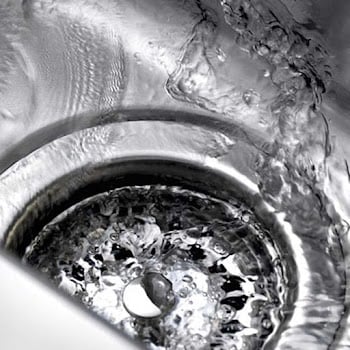 10 Year Guarantee As Standard
When buying products for your home you need to know that they're going to stand the test of time. This is why this product comes with a fantastic 10 year guarantee against any manufacturing defects should the worst happen and the product is not up to standard.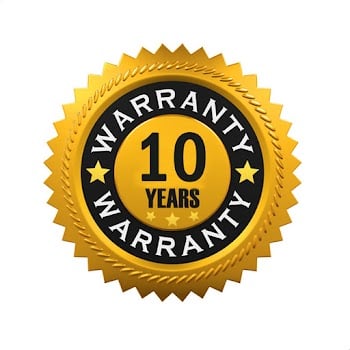 Dimensions

 Flush Cut Out Guide:

 Inset Cut Out Guide:

Undermount Cut Out Guide: