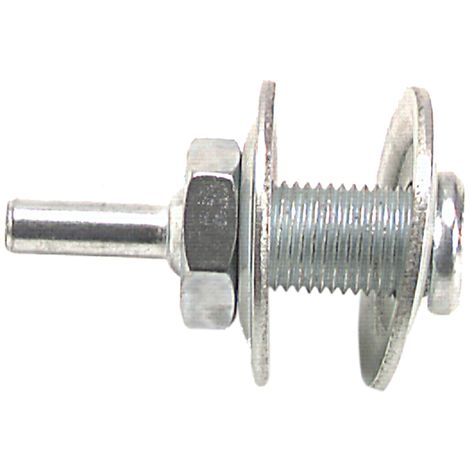 X37015 Wheel Arbor 12.7mm
Description
Black and Decker General purpose wheel arbor for use with X32360 and X32024.
Bore: 12.7mm (1/2in).
Clamp: 34mm (1.3/8in).
About The Brand

The story of Stanley-Black & Decker takes us far back, and it is the story of a great adventure. It all started in 1843, when Frederick Trent Stanley opened a small workshop in New Britain in the American state of Conneticut, to produce small pieces of hardware in cast iron. The small workshop made great success, as did that of his Cousin who had also founded his own tools company; the two merged together. Later in 1910, S. Duncan Black and Alonzo G. Decker, tried their luck with a workshop: 6 years latern they filed a patent for the first electric powertool. Idependantly, the two century-old companies developed thier own and complementary know-how: the first staple gun, the first cordless screwdriver-drill... Finally in 2010, the two giants united under the same group Stanley Black & Deckerto become the world's leader in the manufacturing of tools and safety products. They also acquired prestigious brands such as Facom, Baldwin, Dewalt, MacTools, Bostitch (founded in 1986), Porter Cable (founded in 1906)... Although dince 1843 the workshops have become a groupe employing 40 000 personnel for a turnover of 10 billion dollars, it is the same R&D demand that makes these 3 entrepreneurs move forward.