If you're looking for something that's stylish, practical and most importantly safe then the Aica Square Thermostatic Shower Valve and Riser System is the ideal addition to your bathroom.
It features a convenient handset which can be adjusted to suit a range of heights while also benefiting from a huge drencher head to really invigorate every pore first thing in the morning. The riser rail has adjustable fixing points allowing you to retrofit your old shower and the complete set is finished in a brilliant and high quality chrome.
The shower valve itself is constructed from solid brass for the best durability and reliability. This is of course thermostatically controlled for added safety meaning that water temperatures stay at the same level no matter what is going on elsewhere in the house.
Features and Benefits:
Thermostatically Controlled Shower Valve Exposed ¨C Protecting the user from scalding when getting into the shower
Separate Controls / Dual Handle; One For Flow Rate and One For Temperature
Diverter Valve to determine use of Drencher Head or Handset (Cannot be used in conjunction with each other)
Solid Brass Thermostatically Controlled Shower Valve
Chrome Plated Finish
Stainless Steel Riser System
220mm x 220mm Drencher Head
Chrome Finished Handset
Adjustable holder for Handset which can be moved up and down the riser
Adjustable Riser Rail to accommodate different installation requirements for the mounting points
CE Approved ¨C High Product Quality and Safe for the family home
Backed by a free 10-year guarantee*
*10-year guarantee excludes the cartridge and shower hose, which are covered for 12 months.
Technical Information:
Pipe Centres: 150mm +/- 10mm
Inlet Connection Size: G1/2"
Minimum Bar Pressure: 0.5 Bar
Maximum Bar Pressure: 5.0 Bar
Tube Diameter: 24mm / 22mm
Shower Hose Length: 1500mm
Shower Arm Length: 370mm
Shower Top to Bottom Adjustability: 880mm ¨C 1200mm
Main Head Flow Rates:
0.5 Bar ¨C 3.7
1.0 Bar ¨C 5.7
3.0 Bar ¨C 10.3
5.0 Bar ¨C 13.4
Handset Flow Rates:
0.5 Bar ¨C 3.8
1.0 Bar ¨C 5.4
3.0 Bar ¨C 9.6
5.0 Bar ¨C 12.5
COOL TOUCH Bar Valve
Unique Cool Touch Technology, The cold water channel of the thermostatic faucet is wrapped with the hot water channel, ensure the thermostatic valve stays cool to the touch while in use. Controls on either end of the valve allow you to perfectly fine-tune the temperature and flow for optimum control over your showering experience. It's the only way to unwind after a long day!

Large Aica Round Drencher Head
Most showers are supplied with a standard sized shower head which are designed to simply get the job done. Your shower doesn't have to be like that and won't, with this large square drencher head. It's ideal for getting that downpour feeling but with all the luxuries of a hot shower. Perfect!

Round Handset Shower Head
Shower handsets are an excellent benefit to your shower as they enable you to soak those 'hard to reach' places that the overhead shower can't easily get to. This shower handset features a classically designed contemporary square head that provides ample water flow with a stylish aesthetic that won't go amiss.



Polished Chrome Finish
Polished chrome finishes are very popular in a bathroom, bringing style and important practicality. Chrome is super easy to clean and will match perfectly with other chrome fittings and accessories.

Solid Brass Body
Has your shower been the same one since you moved in several years ago? It's probably about time you gave it an update, especially as your shower is used every day. This shower valve has been constructed from a good quality solid brass, which is designed to be long-lasting and finished to a high standard.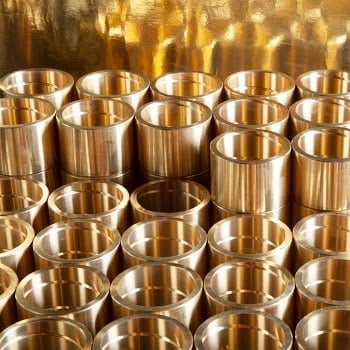 Maintains Constant Temperature In All Conditions
Standard showers can have hot temperature spikes when others in the house turn on taps or flush the toilet.Thermostatic control means that this shower will hold its temperature steady at all times. It dynamically adjusts the mix of hot and cold water offsetting the everyday changes in water pressure experienced in most family homes.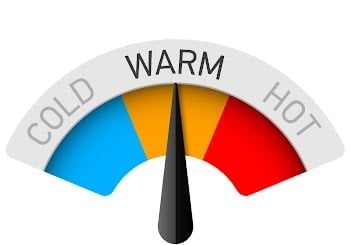 10 Year Guarantee As Standard
When buying products for your home you need to know that they're going to stand the test of time, especially in a moisture rich environment like the bathroom. This is why this product comes with a fantastic 10 year guarantee against any manufacturing defects should the worst happen and the product is not up to standard.

Dimensions: