Leaders in Innovation
Invented the famous Bi-Metallic Thermostatic valve in the 1970's, featured on Tomorrows World
Created the World's first Digital Shower - Quartz Digital in 2001
Inventors of the first Digital Shower – Aqualisa Q in 2017
Winner of the Queens Award for enterprise (Innovation)  

Award Winning Products
Quartz Digital - 'Best Consumer Product' at the UK Design Business Association's Design Effectiveness Awards
Quartz Electric - 'Which' Best Buy Award for Electric showers 2017 - 'The best shower by far'
Quartz Electric - Winner of Red Dot Design Award  
Quality UK Manufacture
Manufactured to the highest quality in England Since 1977
Over 40 years experience manufacturing showers at its plant in Westerham Kent  

Exceptional Customer Service
Industry leading product warranties up to 5 years backed by dedicated team of skilled rapid response engineers
UK Top 50 Companies Customer Awards 2017
Trust Pilot Customer Rating of Excellent  
New & Improved Model
Unity Q is Aqualisa's smart shower replacement for the now discontinued Quartz range. This version is the upgrade to model QZD.A1.BV.18  

Mobile App, Google Home & Amazon Alexa Enabled
You can easily control your Aqualisa Optic Q shower with the app on your smart phone or with your voice using Alexa or Google Home.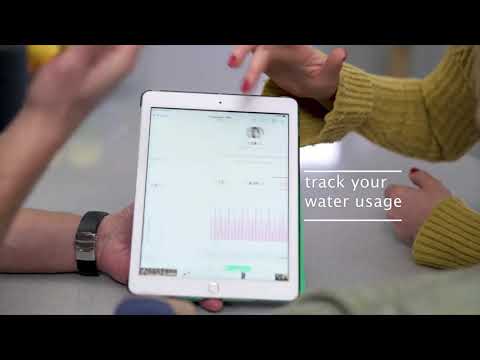 Aqualisa Optic Q Alexa Google Home - YouTube

Video will open in a new window
Using the eBay App? Paste link into a browser window:

[isdntekvideo]      
Voice Activated Shower
Control ever aspect of your shower right from your bed thanks to the clever in-built voice activation. Use your smart phone, Google Home and Amazon Alexa to fine tune your perfect shower.  

Aqualisa Q Unity Smart Shower Voice Activation - YouTube

Video will open in a new window
Using the eBay App? Paste link into a browser window:

[isdntekvideo]      
Maintains Constant Temperature in ALL Conditions
Thermostatic control means that this shower will hold its temperature steady at all times. It dynamically adjusts the mix of hot and cold water offsetting the everyday changes in water pressure experienced in most family homes.  

Usage Tracker
Keep tabs on how much water you're using, how long you're in the shower and how much it's costing you. You'll never overspend on your water bill again with a smart shower.  

Optional ECO Mode
You can save up to 33% more water with the eco mode. It's adjusted when you install the shower valve and could save you a small fortune on your water bill. All without taking anything away from you having a great shower either.  

Easy to Use Temperature Control
You can adjust the temperature quickly and easily while in the shower using a controller. It's got a smooth dial that allows you to pinpoint the perfect temperature with ease.  

Timer Mode
Enjoy every minute possible thanks to the built-in timer mode. You can use the pre-programmable settings to make sure you're never late for work again. With 7 day flexibility you can make sure to take a little longer at weekends too.  

3 Spray Mode
The shower head comes with 3 different spray patterns: inner, middle and outer, so you get just the right amount of soaking, morning, noon or night.  
UK's Most Advanced Digital Mixer Valve
The Q smart shower is powered by the most advanced digital mixing valve. It analyses the temperature of the water 10 times a second to ensure a precise and safe shower every time you use it.  

Anti Twist Shower Hose
The Aqualisa Q smart shower hose always keeps it's shape thanks to it's anti-twist material. Don't think they're rigid either as you still have full flexibility but without the hassle of untangling it like a pair of headphones!  

Adjustable Shower Rail
Installation of the riser rail is really easy with the adjustable mounts. You can retrofit your old shower riser rail holes meaning that messing with your tiles can be kept to a minimum.  

Easy Clean Nozzles
Don't worry about limescale or grime in general building up on your shower head as you can simply wipe any deposits away with a cloth and some mild soapy water. Everyone wants to save time while cleaning and this is one of the easiest ways to do it.  

One Handed Height Adjustment with Pinch Grip Slider
The unique Aqualisa pinch grip slider makes adjusting the height of your shower effortless, even with soapy hands and shampoo in your eyes!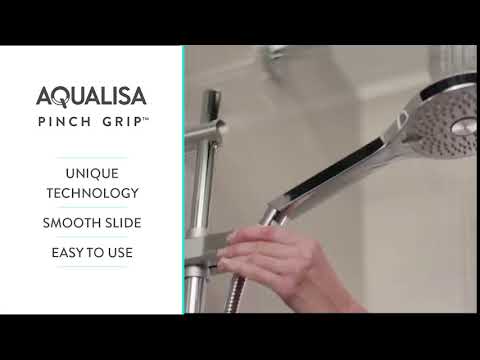 Aqualisa Pinch Grip Shower Handset Holder - YouTube

Video will open in a new window
Using the eBay App? Paste link into a browser window:

[isdntekvideo] ello    
How it compares to the competition

5 Year Guarantee
High-quality parts and precision engineering put these showers together and we want you to be confident of that, so to put your mind at ease we cover you with a 5 year long guarantee.  

Optional Remote Control
An additional remote control, with a start/stop function from up to 10 metres outside the showering area would enable you to turn the water on before you stepped into the shower.

*Must be purchased separately  

Dimensions A:

Dimensions B: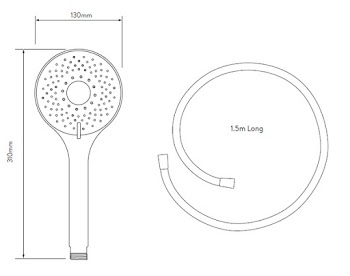 Dimensions C:

Dimensions D: