Stand out from the crowd with the Architeckt Thermostatic Mixer Shower which is finished in a sleek matte black, to give your bathroom a contemporary edge. This innovative shower will leave you feeling refreshed and ready for the day, thanks to the handy shower handset which will give you an invigorating spray. You will also benefit from the large drencher head, to ensure that you're fully prepared for the day by cleansing every single pore.
The mixing valve is constructed from a robust solid brass which allows for the ultimate durability and reliability. This mixer shower is also thermostatically controlled, meaning the water will always stay the same temperature, no matter what else is going on in the house – providing a safe showering experience for the whole family.
Adjustable fixing points can also be found on this shower, ensuring that you have the perfect showering experience every single time. The Architeckt Thermostatic Mixer Shower is a brilliant addition to any modern-day bathroom, with a sophisticated and contemporary matte black finish that will make it a focal point in the bathroom.
Modern Two Outlet Bar Shower
Two outlet bar showers come with two separate shower heads that you can easily switch between using a diverter, allowing you to create the most relaxing shower that best suits your mood. The diverter, temperature and flow controls are all situated within the bar valve to make fine-tuning your ideal showering experience straight forward and hassle-free!  
Contemporary Square Bar Valve
Take the hassle out of your bathroom redesign with the Merano square bar mixer valve. It's the obvious choice for your stylishly new bathroom, providing you with good-looks and total reliability, all rolled into one. Controls on either end of the valve allow you to perfectly fine-tune the temperature and flow for optimum control over your showering experience. It's the only way to unwind after a long day!  
Large Luxury 220mm Square Drencher Head
Most showers are supplied with a standard sized shower head which are designed to simply get the job done. Your shower doesn't have to be like that and won't, with this large square drencher head. It's ideal for getting that downpour feeling but with all the luxuries of a hot shower. Perfect!  

Adjustable Drencher Head
Not only is the drencher head a fantastic size to give you the perfect rainfall experience, it's also adjustable! The drencher head features a ball joint between the head and the connection, allowing you to tilt the drench head to direct the water flow exactly where you want it.

Adjustable Shower Handset
Shower handsets are a brilliant feature to any shower, as they enable you to have complete control over your shower and allow you to reach all those hard to reach areas. And that's not all! The handset can be easily adjusted to accommodate the user's height, ensuring a comfortable shower experience, every single time. This shower handset benefits from a wonderfully modern black finish that will complement any contemporary styled bathroom.  

Bold Black Finish
Your shower doesn't have to be just for purpose, you can create a stylish feature in your bathroom with this striking bold black finish. Black finished fittings are becoming a popular choice for those looking to create a statement in their bathroom. The black contrasts perfectly with white sanitaryware, leaving you with a luxurious monochrome look.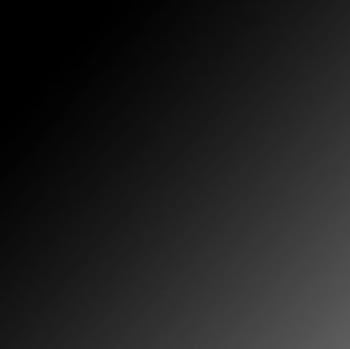 Solid Brass Body
Has your shower been the same one since you moved in several years ago? It's probably about time you gave it an update, especially as your shower is used every day. This shower valve has been constructed from a good quality solid brass, which is designed to be long-lasting and finished to a high standard.  

Maintains Constant Temperature In All Conditions
Standard showers can have hot temperature spikes when others in the house turn on taps or flush the toilet.

Thermostatic control means that this shower will hold its temperature steady at all times. It dynamically adjusts the mix of hot and cold water offsetting the everyday changes in water pressure experienced in most family homes.

Flow Rates (l/min):
Main Head Flow Rates:
0.5 Bar – 5.4 Litres
1.0 Bar – 8.2 Litres
3.0 Bar – 14.4 Litres
5.0 Bar – 18.4 Litres
Handset Flow Rates:
0.5 Bar – 4.4 Litres
1.0 Bar – 6.4 Litres
3.0 Bar – 11.6 Litres
5.0 Bar – 15.6 Litres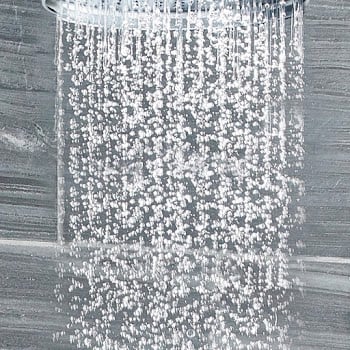 High Pressure & Combi Boiler Suitable
These showers are suitable for high pressure and combination boiler water systems. This means that they're suitable for combination boiler or mains pressure systems where the supply pressure is in excess of 0.5 bar.
10 Year Guarantee As Standard
When buying products for your home you need to know that they're going to stand the test of time, especially in a moisture rich environment like the bathroom. This is why this product comes with a fantastic 10 year guarantee against any manufacturing defects should the worst happen and the product is not up to standard.

Dimensions: