')}.close_b468a7b7:hover{content:url('data:image/svg+xml;charset=utf-8,');cursor:pointer}.close_b468a7b7:active,.close_b468a7b7:focus{outline:none;content:url('data:image/svg+xml;charset=utf-8,')}.hidden_b468a7b7{visibility:hidden}.linkListItem_fd4b639f{font-size:12px;line-height:16px;font-weight:400;font-family:Open Sans,mm-main,arial,sans-serif;list-style:none}.linkListItem_fd4b639f a{color:inherit;text-decoration:none;outline:none;cursor:inherit;width:100%;font-weight:400}.linkListItem_fd4b639f a:hover{cursor:pointer}.linkListItem_fd4b639f a:active,.linkListItem_fd4b639f a:hover{text-decoration:underline}.linkListItem_fd4b639f a:visited{color:inherit}.linkListItem_fd4b639f a:focus{text-decoration:underline}.linkListItemDefaultDark_fd4b639f{color:#fff}.linkListItemDefaultLight_fd4b639f{color:#0c193a}.linkListItemSecondaryDark_fd4b639f,.linkListItemSecondaryLight_fd4b639f{color:#8b91a1}.linkListItemPrimaryDark_fd4b639f,.linkListItemPrimaryLight_fd4b639f{color:#29b9ad}.linkList_8c955796{padding:0;margin:0;list-style-type:none;font-family:Open Sans,mm-main,arial,sans-serif;width:100%}
Product details
Features
Length

120

Width

57

Height

79

Board material

Metal

Height of workspace

790

Warranty

2 years
Description
Create your own unique workspace with our metal workbench frame. With its powder-coated legs, our table frame is durable and can withstand heavy use. Upper and bottom sides are designed with reinforced bar for added support and strength. Pre-drilled holes at the top allow you to attach any tabletop as per your needs easily.
Specifications:
Colour: Black and red
Material: Metal with powder-coating
Dimensions: 120 x 57 x 79 cm (L x W x H)
Top with pre-drilled holes
Assembly required: Yes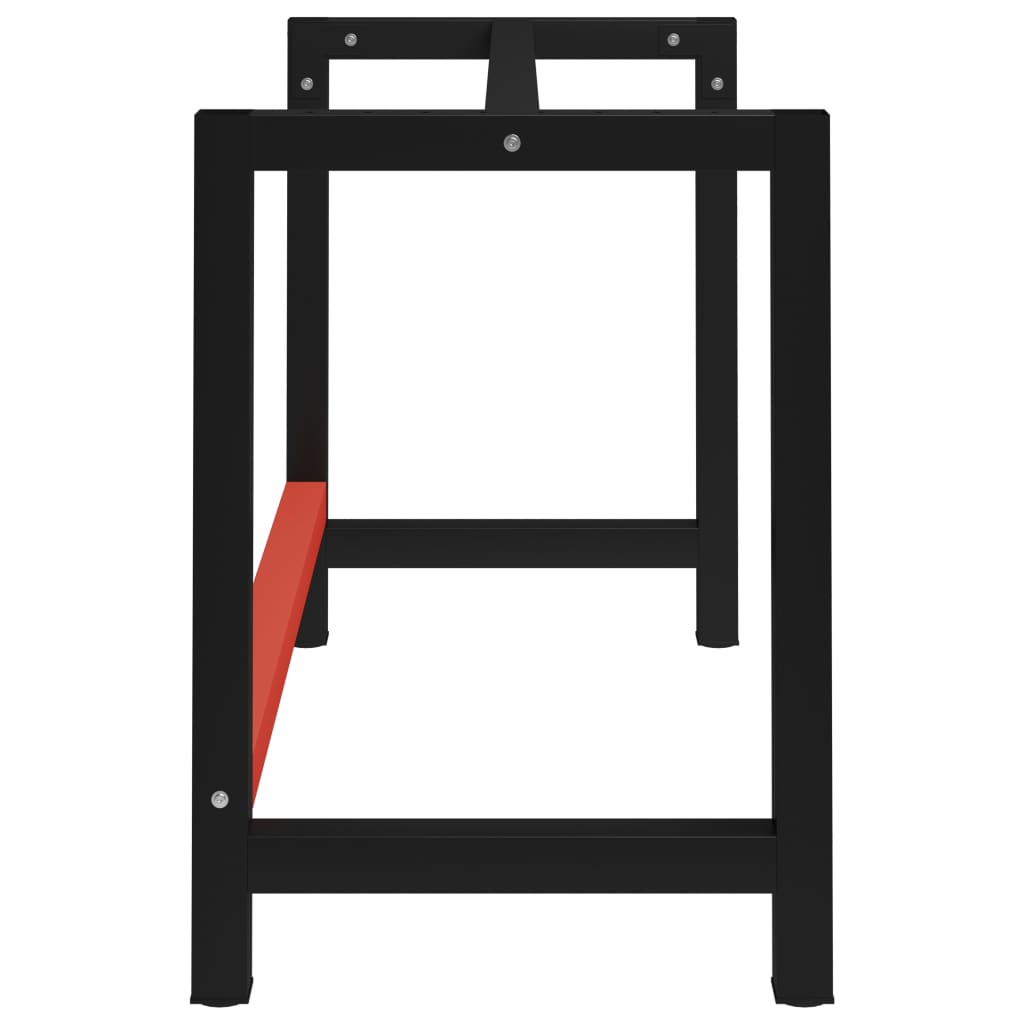 Do you need more information?
*Free shipping availability will depend on your postcode, this information will be available at checkout.