Not everyone is fortunate enough to have a large family bathroom suite; the majority of people could really do with a little bit more space in what is usually the smallest room of our homes. Corner toilets are the ideal way of achieving extra room as they fit snugly into the corner with minimal protrusion.
The Forli close coupled toilet by Ceramica is a gorgeous space saving corner toilet. It's made from ceramic using the highest quality manufacturing techniques and finished in a crisp, neutral white. Supplied with a matching white soft close seat so accidentally dropping it won't wake the entire house.
Fitted into the cistern lid is the stylish chrome push button. Studies have found an average reduction of 27% in the volume of water used in a dual flush cistern, not only will it save you money on your water bills but it's CE and WRAS approved.
Covered by a brilliant 10 year guarantee on the ceramic and a 2 year guarantee on the seat so you'll have peace of mind and reliability for years to come.
Features and Benefits:
• High quality ceramic finished in a contemporary white.
• Soft close seat to alleviate any worries of trapping fingers. Particularly good if there are young children in the household.
• Compact close coupled design to fit in a corner and save space.
• Dual flush cistern to save you money on your water bills.
• CE Approved with WRAS approved cistern internals.
• Chrome push button sits atop the cistern for that added modern styling.
• Horizontal outlet.
• Pan to floor fixing will need to be purchased separately
• 10 year guarantee on the ceramic and a 2 year guarantee on the toilet seat. 
Space Saving Corner Toilet
Struggling to find a suitable close coupled toilet for your ensuite or cloakroom suite? The last thing you want is to be hit by the door when it opens through lack of space! If this dilemma sounds familiar then you've got to invest in a corner toilet. They're by far the most practical option for a small bathroom, fitting neatly into the corner of the room for optimum use of your space.

Soft Close Seat
What is it about dropping the toilet seat the scares the hell out of us?! Drop it in the middle of the night, scares us. Drop it in the middle of the day, scares us. There's just something terrifying about the bang it makes! But you don't need to live with this kind of torment, not with a soft close toilet seat. They benefit from a clever mechanism that stops the seat from dropping quickly, making sure your bathroom stays forever a stress-free environment.

Dual Flush
Getting a good flush out of your toilet is important but that doesn't mean you need to waste water while you're doing it. It's not good for the environment and it's not good for your bank account! With a dual flush cistern you get two different levels of flush. A large one for solid waste and a smaller one for liquid waste.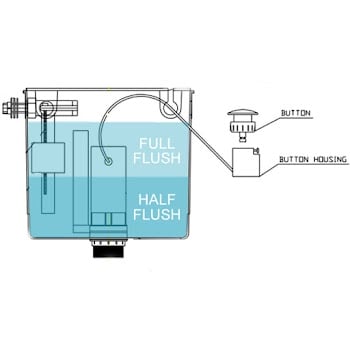 Easy to Clean Ceramic
You really can't beat the use of the ceramic in the bathroom. It's resistant to chemicals so keeping everything clean and more importantly hygienic is easy. The smooth surface reduces the amount of grime build-up and allows for an easy wipe clean after use. It's also a breeze to keep onto of any limescale deposits should you live in a hardwater area.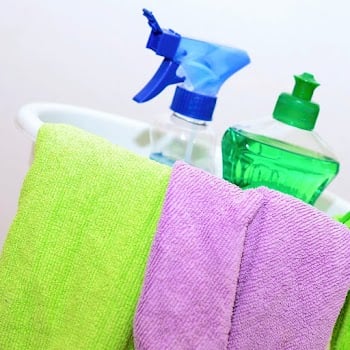 Toilet Fixings Included
With the pan you'll be supplied with the necessary fixings to be able to securely fix it in place. Because let's face it the last thing you'd want is for your toilet to move, and it won't when installed with this fixing kit.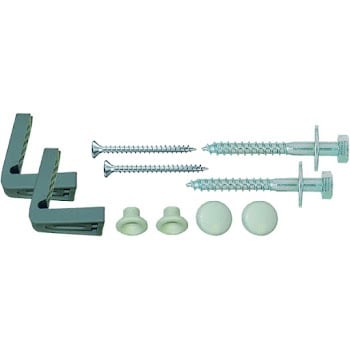 10 Year Guarantee as Standard
When buying products for your home you need to know that they're going to stand the test of time, especially in a moisture rich environment like the bathroom. This is why this product comes with a fantastic 10 year guarantee against any manufacturing defects should the worst happen and the product is not up to standard.

Dimensions: