')}.close_fad9f2ce:hover{content:url('data:image/svg+xml;charset=utf-8,');cursor:pointer}.close_fad9f2ce:active,.close_fad9f2ce:focus{outline:none;content:url('data:image/svg+xml;charset=utf-8,')}.hidden_fad9f2ce{visibility:hidden}.linkListItem_c5185a9e{font-size:12px;line-height:16px;font-weight:400;font-family:Open Sans,mm-main,arial,sans-serif;list-style:none}.linkListItem_c5185a9e a{color:inherit;text-decoration:none;outline:none;cursor:inherit;width:100%;font-weight:400}.linkListItem_c5185a9e a:hover{cursor:pointer}.linkListItem_c5185a9e a:active,.linkListItem_c5185a9e a:hover{text-decoration:underline}.linkListItem_c5185a9e a:visited{color:inherit}.linkListItem_c5185a9e a:focus{text-decoration:underline}.linkListItemDefaultDark_c5185a9e{color:#fff}.linkListItemDefaultLight_c5185a9e{color:#0c193a}.linkListItemSecondaryDark_c5185a9e,.linkListItemSecondaryLight_c5185a9e{color:#8b91a1}.linkListItemPrimaryDark_c5185a9e,.linkListItemPrimaryLight_c5185a9e{color:#29b9ad}.linkList_db6703e6{padding:0;margin:0;list-style-type:none;font-family:Open Sans,mm-main,arial,sans-serif;width:100%}
Product details
Features
Weight

0.94 kg

Length

47 cm

Width

21.5 cm

Warranty

2 years
Description
This blind hole bearing puller tool set will be ideal for car maintenance tasks requiring an internal puller, such as the removal of pilot bearings. It is an indispensable workshop tool for professionals and DIY mechanics alike. This set is suitable for a wide range of vehicles and applications. You can select the appropriately sized collet by comparing it to the part you want to use it on. The tools are highly durable as they have been constructed from high-quality materials. The set is delivered in a blow-molded case for easy storage and transport.
Specifications:
Kit size: 47 x 21.5 x 7 cm (L x W x H)
390 mm slide hammer shaft
Hammer: 940 g, 100 mm
Ideal for both professional and DIY use
Durable construction
Delivered in a blow-molded case for easy transport and storage
8 collets diameter:
8-10 mm (5/16"-13/32")
10-12 mm (13/32"-15/32")
12-14 mm (15/32"-9/19")
15-17 mm (9/32"-11/16")
17-20 mm (11/16"-25/32")
20-24 mm (25/32"-15/16")
25-29 mm (1"-9/8")
30-32 mm (19/16"-5/4")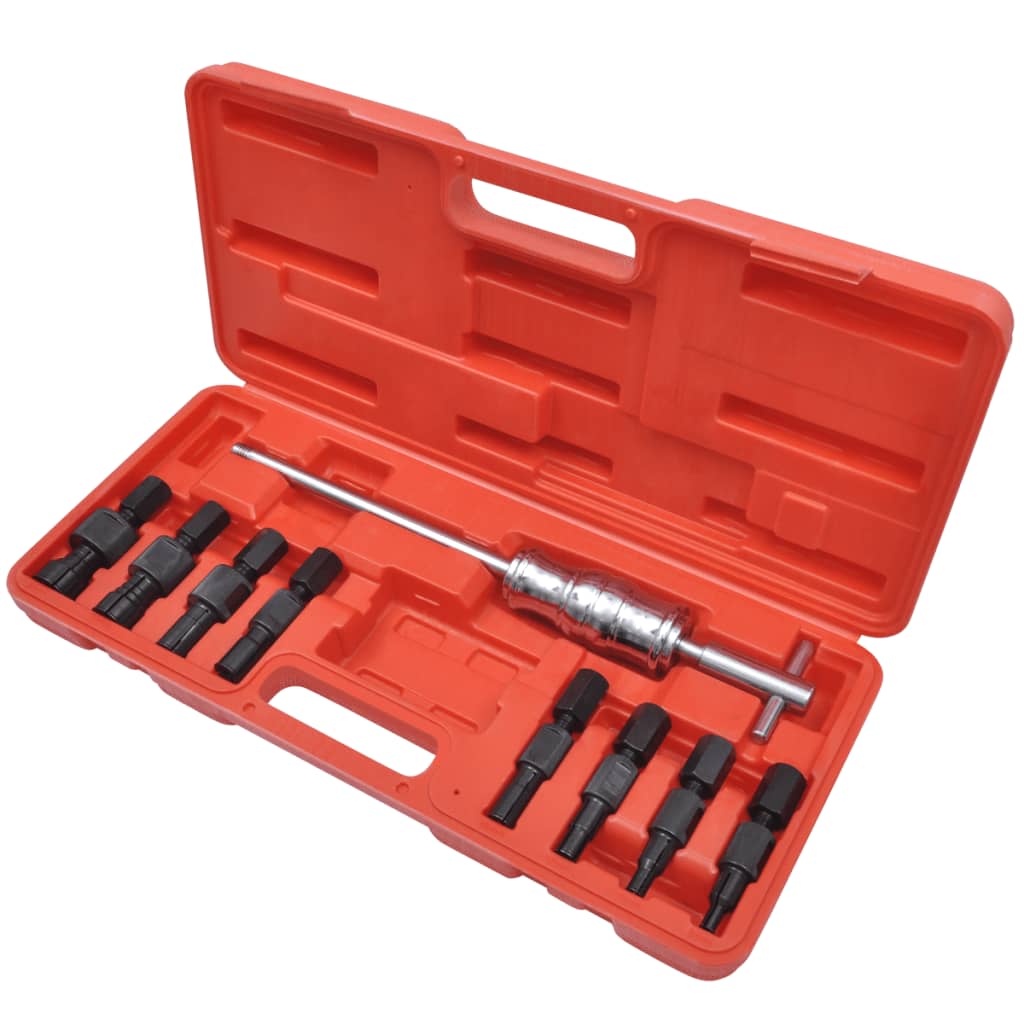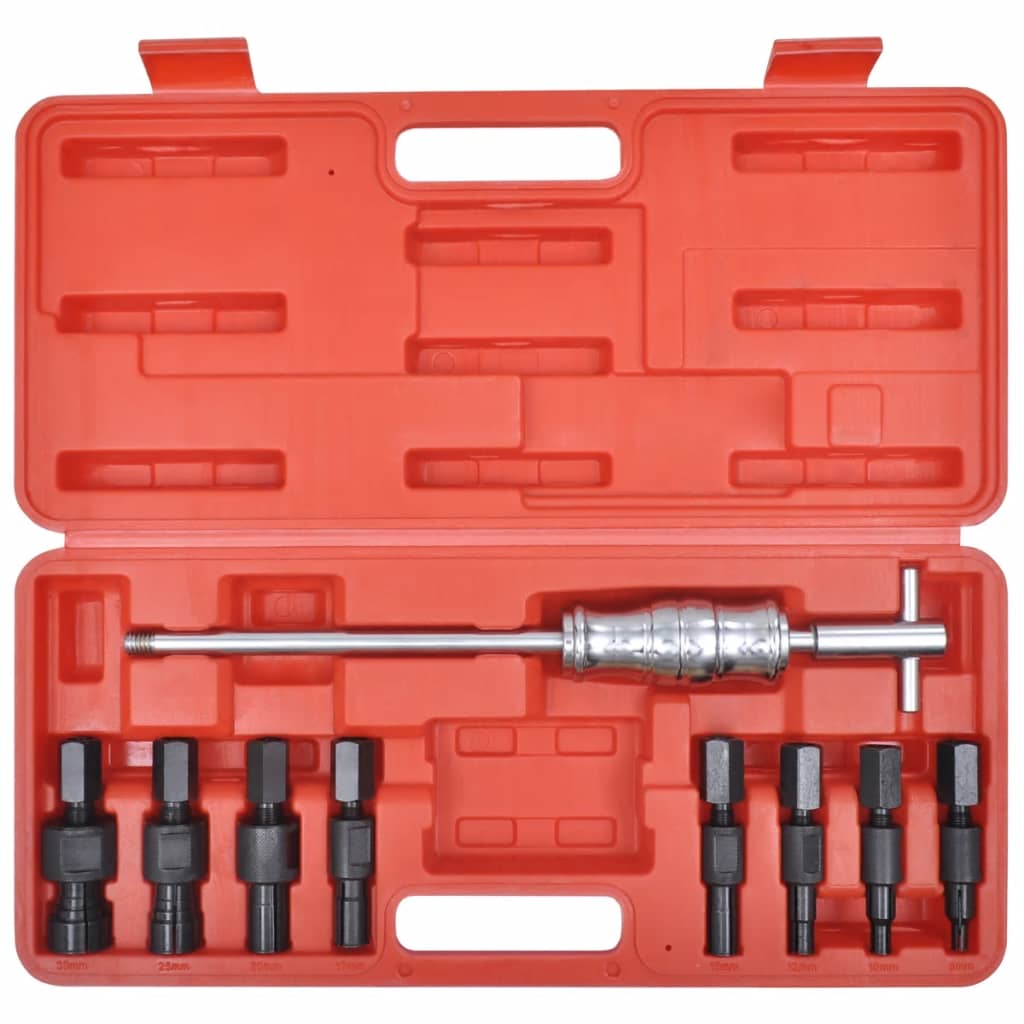 Do you need more information?
*Free shipping availability will depend on your postcode, this information will be available at checkout.